Our digital books are designed with researchers, students, and librarians in mind—easy to use and manage.
The books are fully integrated with our journal content and available on Scitation.
Download our Books brochure to learn more >
English | French | German | Italian | Japanese | Portuguese | Spanish (LA) | Spanish (ESP) | Turkish
AVAILABLE COLLECTIONS
Collections 1 & 2—40 titles published from 2020-2021 and 43 titles published from 2021-2023
AAPT Book Archive—34 digitally remastered classic texts from the AAPT.
Institutional Access
With institutional access, multiple users within an organization can benefit from seamless access to the books on scitation.org:
No DRM – digital rights management
Unlimited, simultaneous access for multiple users
IP authentication – no individual log-in required
Multiple digital formats – HTML, PDF, ePub
Low-cost, black-and-white print versions available through myBook
Mobile optimized for access on the go
Crossref linking on reference lists
Metrics to track the reach and impact of each chapter
Indexed and fully searchable on scitation.org
Available Formats
Book readers can move between HTML, PDF, and downloadable ePub versions for optimal use on mobile device.
Discount black-and-white, print-on-demand versions are available with myBook – available exclusively for readers at institutions that have purchased a license to the book collection(s). On demand full-color print versions are also available at list price for individual purchasers.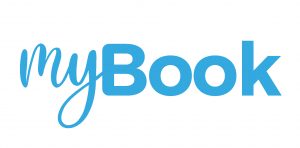 Contact sales for pricing and licensing information
Learn More
Learn about institutional access – download the brochure:
English
(coming soon) Spanish | Portuguese | French | Italian | German | Chinese | Japanese
Learn about each collection