Careers at AIP Publishing
Working at AIP Publishing means being part of a mission: to accelerate scientific discovery while reimagining the future of scholarly publishing. From groundbreaking journals to books, conferences and products that build new connections in the physical sciences, our work reflects who we are: a team of dedicated, passionate people who love what we do and love science.
Recognizing that each and every team member plays an essential role in our success, AIP Publishing invests in individuals through coaching and training and competitive compensation, benefits, PTO, and retirement contributions. We are proud of our collaborative, supportive culture; our attractive, flexible workplace; and our friendly, creative colleagues.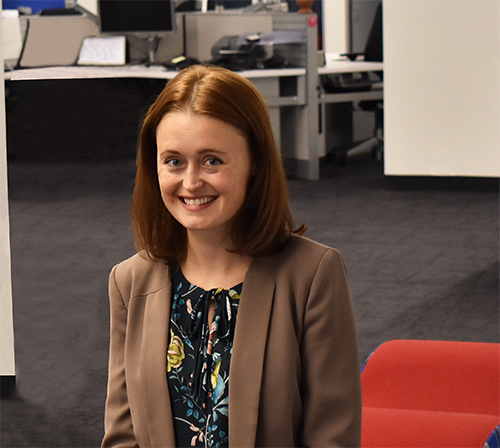 Jessica Hoy
Associate Publisher
Joined AIP Publishing: 2015, Promoted: 2019, 2021
Previous Employer: Brookhaven National Laboratory
Education: Ph.d., Chemistry, Washington University
Culture Snapshot: "Leadership holds monthly companywide meetings to give updates on stats like journal submissions and publications, as well as new projects. At these meetings, colleagues who are nominated by others are recognized for their efforts and successes. Each month, one of the nominees wins an award."
Making an Impact: "Although AIP Publishing is relatively small, we are able to contend with huge competitors, punching way above our weight because of the way everyone works strategically together."
Staying Relevant: "By participating in several in-house and external training programs, I forged strong bonds with a community of connected peers and I continue to learn. The new knowledge helps me immensely as I have recently been promoted and I work hard to pay it forward each day."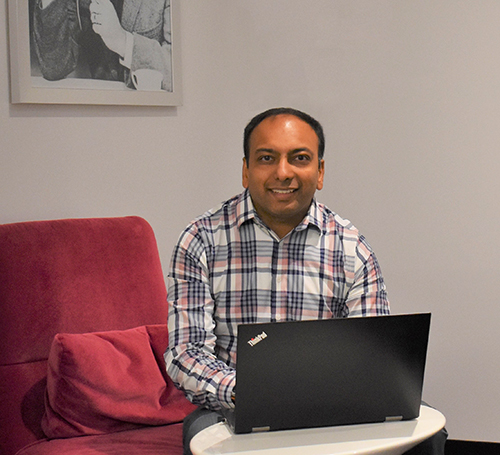 Nirav Shah
Senior QA Analyst
Joined AIP Publishing: 2017
Previous Employers: Broadridge, Omgeo (DTCC), Wells Fargo, Merrill Lynch
Education: B.S., Electrical Engineering, SUNY Binghamton
Culture Snapshot: "My favorite thing about AIP Publishing is how easy it is to work with the people. It's a friendly environment and you get to know everyone — very different from the big financial services corporations I worked for previously."
Life: "Remote working is a big plus. I went out on paternity leave when my daughter was born. The PTO is generous and flexible."
Staying Relevant: "I've taken advantage of many training and growth opportunities, even for things that are a bit outside of what I do. Right now I'm pursing the ISTQB advanced level certifications for managers, with the company's support. There's a big push for automation testing – nothing stands still here! You see the results of what you do and so you have a stake in it succeeding."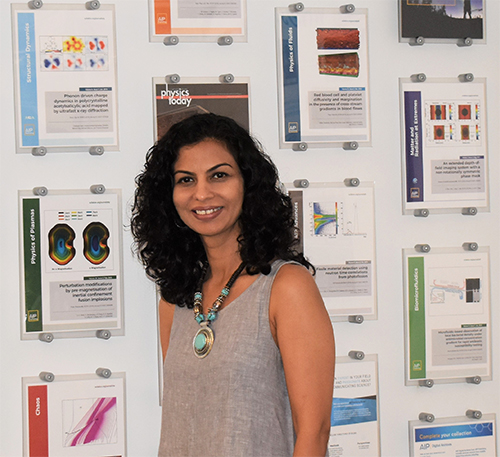 Shaifali Jain
Senior Programmer Analyst
Joined AIP Publishing: 2006, Promoted: 2014, 2021
Education: B.A., Art, Delhi University
Certifications: Responsive Web Design, SharePoint Branding & Site Customization
Culture Snapshot: "I've stayed in this job longer than any other in my career. I guess they're doing something right! I feel respected and supported. Compared with other companies, the benefits are better, and the people are so pleasant to work with."
Making an Impact: "I was really excited to win the team tee-shirt design competition for the MARCOM walk – I finally put my design education to good use! Company-sponsored activities are a great way to build better rapport with coworkers. When you get a memo and know the person, you can read between the lines and pick up nuances – that prevents a lot of misunderstandings."
Staying Relevant: "I started as a front-end developer. Now I do much more than that. In IT your skills can quickly become obsolete. Managers here want us to learn, adapt, and take on new challenges. AIP Publishing is very supportive with training opportunities."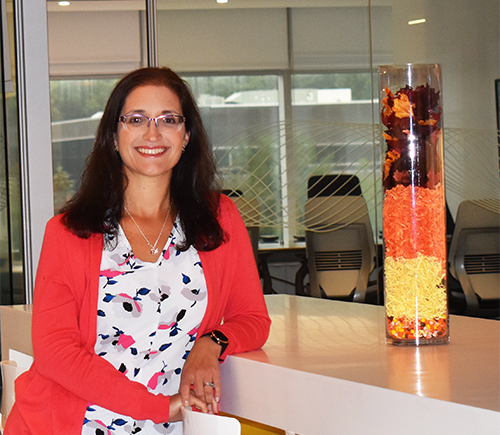 Sara Rotjan
Assistant Marketing Director
Joined AIP Publishing: 2017, promoted 2019
Previous Employer: Springer Nature
Education: B.A., Media Studies, CUNY Queens College
Culture Snapshot: "I enjoy interacting with people of all levels of the organization. It's always nice to chat with our CEO when he gets off his bicycle in the morning. It has helped to make meetings with him more comfortable."
Life: "My day is full, but I don't see my inbox exploding at all hours. Everyone appreciates the value of work life and home life."
Industry Citizens: "My director encouraged me to get involved in an industry committee, and this work has expanded my skillset and network. I see my role through a different lens now – all of this helps me to do my job better."