Governed by a board of managers with diverse expertise and led by a deeply experienced executive team, AIP Publishing is a wholly owned not-for-profit subsidiary of the American Institute of Physics. Each of us is personally committed to fulfilling AIP's scientific, educational, and charitable missions through our scholarly publishing initiatives.
Executive Leadership Team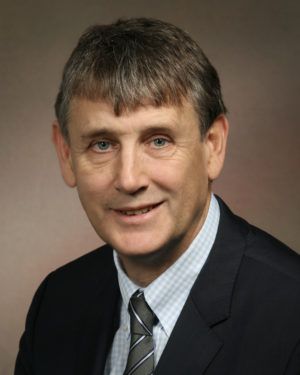 John S. Haynes
Chief Executive Officer
John received a Ph.D. in Chemistry from the University of British Columbia, followed by postdoctoral research at the University of Oxford. John joined the American Institute of Physics in 2009 as Vice President, Publishing. In 2013, he was appointed Chief Executive Officer of the newly established AIP Publishing. He previously held leadership roles with the Institute of Physics Publishing and Royal Society of Chemistry. John draws on his experiences both in the lab and in the publishing industry to position AIP Publishing as a premier publisher for the 21st century. In his role as CEO, John also sits on the Board of Managers of AIP Publishing.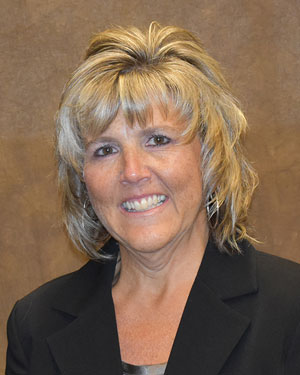 Tracy Denien
Head of Information Technology
Tracy Denien is responsible for technology strategy and implementation for the company. Tracy leads the team of IT professionals in enabling the systems, processes and platforms to drive business success. Tracy began her career at AIP Publishing as Senior Programmer Analyst and prior to her promotion to Head of Information Technology was Director, Business Solutions. Tracy holds an MS in Computer Science from Polytechnic University and a BS in Computer Science from LIU CW Post.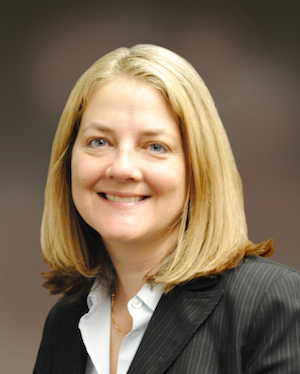 Sara Girard
Director of Marketing and Communications
Sara is responsible for corporate communications, brand, customer insights, and marketing strategy. Sara was previously Head of Marketing at Nature Publishing Group where she built and managed a global marketing organization to meet transformational business challenges, and a Senior Associate at KWF Consulting. Sara has a MA from the University of Pittsburgh, a BA from St. Lawrence University, and serves as Chair of the Communications Working Group for CHORUS.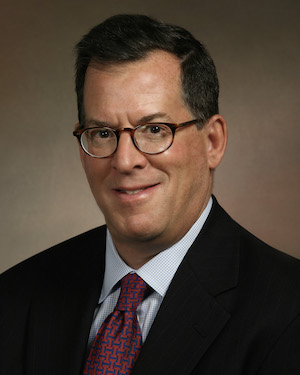 Roy Levenson
Chief Financial Officer
Roy leads AIP Publishing's finance, treasury, and accounting services as well as the business intelligence and customer service teams. Roy brings with him a deep knowledge and understanding of strategic finance in the publishing and media environments. He holds both a Bachelor's and a Masters in Business Administration from Hofstra University. Prior to joining AIP Publishing, Roy held increasingly senior level financial leadership positions including with Barnes & Noble and Time Warner.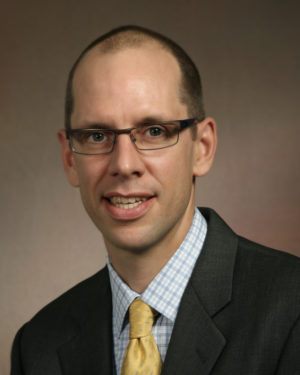 Kevin Steiner
Head of Global Sales and Advertising
Kevin is responsible for the sale of AIP Publishing's products and services into the global academic, corporate and government library markets. Kevin has extensive international sales and marketing experience within the STM industry which includes living in Taiwan while handling the Asia Pacific Region for the Kluwer Academic Publishers. He has brought a wealth of knowledge from his roles at Springer Science and Business Media and the Association for Computing Machinery (ACM).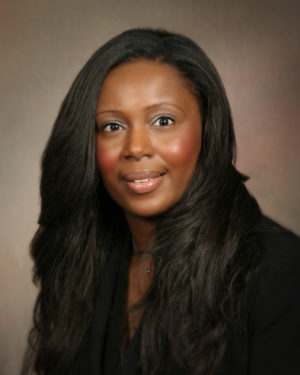 Madelene Sutton
Director of Human Resources
Madelene leads the planning and execution of various HR disciplines, practices, and services aimed at creating a high-performing culture through employee engagement, organizational capability, and effectiveness. Madelene has an MS in Human Resources Management from Fordham University and a BA from Bernard Baruch College. Prior to joining AIP Publishing, Madelene was the Senior Director, Global Human Resources at the Leading Hotels of the World, Ltd and held the position of Director, Human Resources at The Harry Fox Agency, Inc.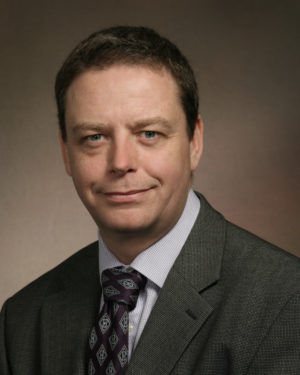 Jason Wilde
Chief Publishing Officer
Jason is responsible for the vision, strategic direction, leadership, management and growth of AIP Publishing's publications portfolio and the ongoing development of its publishing platform – Scitation. Prior to joining AIP Publishing, Jason was Director, Business Development at Nature Publishing Group, where he launched the Nature-branded physical sciences research journals; their multidisciplinary open access publications (Nature Communications, Scientific Reports and Scientific Data); and was responsible for the ongoing development of nature.com and its tools and services for researchers. Jason received a Ph.D. in Molecular Electronics from Durham University, UK and a degree in Electrical and Electronic Engineering from Dundee University, UK. Jason serves on the board of Crossref and is Chair of the board of the STM Association.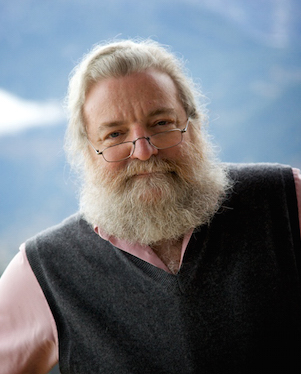 David J. Helfand
Chair
David, a faculty member at Columbia University for thirty-nine years, served half of that time as Chair of the Department of Astronomy. He is the author of nearly 200 scientific publications and has mentored 22 PhD students, but most of his pedagogical efforts have been aimed at teaching science to non-science majors. He instituted the first change in Columbia's Core Curriculum in 60 years by introducing science to all first-year students. In 2005, he became involved in the effort to create Canada's first independent, non-profit, secular university, Quest University Canada. He was a Visiting Tutor in the University's inaugural semester in the Fall of 2007 and served as President & Vice-Chancellor from 2008 to 2015. He also recently concluded a four-year term as President of the American Astronomical Society. David is a member of the Executive Committee of the Board of Science Counts, an organization formed to communicate to the public the importance and impact of publicly funded fundamental research.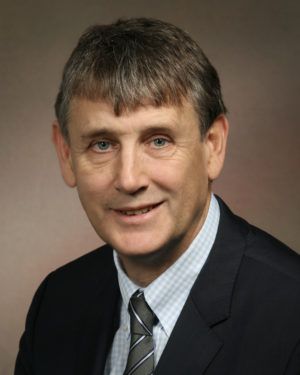 John S. Haynes
Chief Executive Officer
John received a Ph.D. in Chemistry from the University of British Columbia, followed by postdoctoral research at the University of Oxford. John joined the American Institute of Physics in 2009 as Vice President, Publishing. In 2013, he was appointed Chief Executive Officer of the newly established AIP Publishing. He previously held leadership roles with the Institute of Physics Publishing and Royal Society of Chemistry. John draws on his experiences both in the lab and in the publishing industry to position AIP Publishing as a premier publisher for the 21st century. In his role as CEO, John also sits on the Board of Managers of AIP Publishing.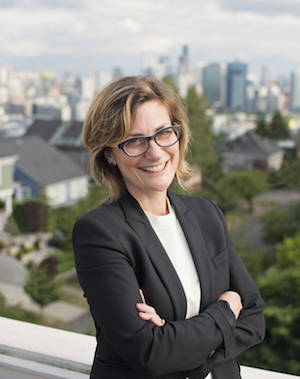 Diane Bartoli
Diane is the General Manager of the Education business at Amazon Kindle where the goal is to enable anyone to learn anything, anywhere. Prior to joining Amazon, she held positions in Strategy, Marketing and Product Management before becoming Senior Vice President and General Manager at Elsevier. Earlier in her career, Diane was an editor for Dell Publishing as well as a literary agent at an agency she helped found. Diane has a BA in English from the George Washington University, and an MBA in finance from New York University. She lives in Seattle with her husband, author Neal Bascomb, and two daughters.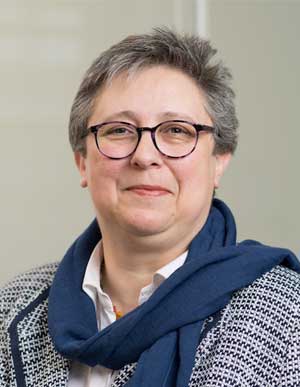 Theodora Bloom
Theodora Bloom has been executive editor of The BMJ since 2014. She has a PhD in developmental cell biology from the University of Cambridge and worked as a postdoctoral fellow at Harvard Medical School, researching cell-cycle regulation. She moved into publishing as a biology editor at Nature, and in the 1990s joined the fledgling journal Current Biology. After a number of years developing Current Biology and its siblings Structure and Chemistry & Biology, Theo joined the beginnings of the open access movement. As founding editor of Genome Biology she was closely involved in the birth of the commercial open access publisher BioMed Central, where she became Editorial Director for biology. After a spell as a freelance publishing consultant, she joined the non-profit open access publisher Public Library of Science (PLOS) in 2008, first as Chief Editor of PLOS Biology and later as Biology Editorial Director with additional responsibility for PLOS Computational Biology and PLOS Genetics. She also led at PLOS on issues around data access and availability. She chairs the scientific advisory board of EMBL-EBI Literature Services (http://www.ebi.ac.uk/services/literature) and is European Coordinator for the Peer Review Congress (https://peerreviewcongress.org/).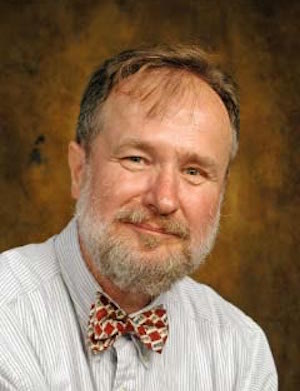 Wolfgang Christian
Wolfgang Christian is the emeritus Brown Professor of Physics at Davidson College where he taught for 33 years. He is currently serving as the elected national Secretary of the American Association of Physics Teachers and is a fellow of the American Physical Society and the American Association of Physics Teachers. He is the author or co-author of nine books and has been the books editor of the American Physical Society (APS) journal Computers in Physics. Wolfgang served as the co-chair of the 2008 Gordon Research Conference on Physics Research and Education. His current research is in computational physics and in internet-based interactive curriculum development.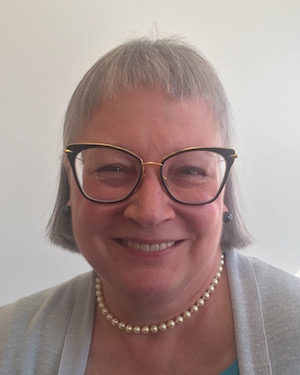 Susan E. Fox
Treasurer
Susan is Executive Director of the Acoustical Society of America. A Fellow of the American Society of Association Executives, Susan earned her M.S. in Public Affairs from the McCormack Graduate School of Policy and Global Studies, University of Massachusetts, Boston. She specializes in institutional change, governance, strategic positioning, and organizational development. Previously she served as Executive Director of the Arctic Research Consortium of the U.S., the American Association of Law Libraries, the Society of American Archivists, and as Director of Programs at the Harvard Kennedy School Belfer Center for Science and International Affairs.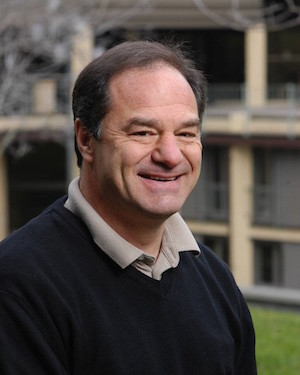 Gerald Fuller
Gerald is the Fletcher Jones Professor of Chemical Engineering at Stanford University. He joined Stanford in 1980 following his graduate work at Caltech where he acquired his MS and PhD degrees. His undergraduate education was obtained at the University of Calgary, Canada. Professor Fuller's interests lie in studies of rheology and interfacial fluid mechanics. His work has been recognized by receipt of the Bingham Medal of The Society of Rheology, membership in the National Academy of Engineering, election to the American Academy of Arts and Science, and honorary doctorates from the Universities of Crete, Greece, and Leuven, Belgium.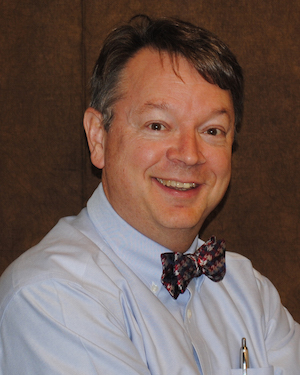 Alan Jeffrey Giacomin
Corporate Secretary
Editor-in-Chief of the AIPP journal Physics of Fluids, Jeffrey Giacomin holds the NSERC Tier 1 Canada Research Chair in Rheology and is Professor of Chemical Engineering and of Mechanical & Materials Engineering at Queens University at Kingston. Jeffrey is President of the Canadian Society of Rheology, former President of The Society of Rheology and former Associate Editor for Business of the Journal of Rheology, the archival journal of The Society of Rheology. For nearly 20 years, Jeffrey directed the Rheology Research Center of the University of Wisconsin-Madison. He has been named Professor of the French Academy of Sciences, Fellow of The Society of Rheology, and he holds the title of Honorary Associate Member of the Institute of Non-Newtonian Fluid Mechanics in Wales.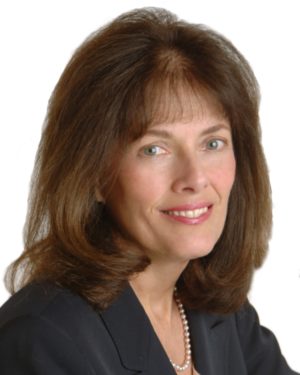 Kathleen Kingscott
Kathleen is Vice President, Strategic Partnerships for IBM Research. During her tenure at IBM she has held multiple positions and is responsible for developing collaborative research partnerships between IBM, industry, academia and government. She is a member of the National Academy of Sciences Innovation Policy Forum and chairs the CTO Work Group of the Semiconductor Industry Association. She is the co-chair of the Task Force on American Innovation, a coalition of companies, university associations and professional societies that supports federal investment in scientific research. Kathleen is a member of the AIP Public Policy Committee and the Executive Committee of the Electronics Division of the National Defense Industrial Association. She has been with IBM for 44 years and holds a B.A. from Vanderbilt University.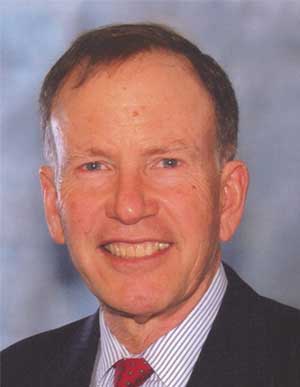 Thomas Koetzle
Tom spent nearly 30 years at Brookhaven National Laboratory where he led a research group applying neutron diffraction to a wide range of problems in structural and materials chemistry, retiring from the Laboratory as a Senior Chemist. In addition, at Brookhaven he directed the Protein Data Bank curated data resource for structures of biological macromolecules (currently the wwPDB). An elected Fellow of the American Crystallographic Association, Tom served a term as President of the Association and co-edited its quarterly publication, ACA RefleXions. Author of more than 200 research articles, he is a recipient of the Association's Robert Bau Neutron Diffraction Award. Tom has served on a number of boards and commissions, including the U.S. National Committees for Crystallography and for CODATA of the National Research Council, Washington, DC, and the Commission on Crystallographic Data of the International Union of Crystallography. Tom received A.B., A.M, and Ph.D. degrees in Chemistry from Harvard, where he studied under Nobel laureate William Lipscomb.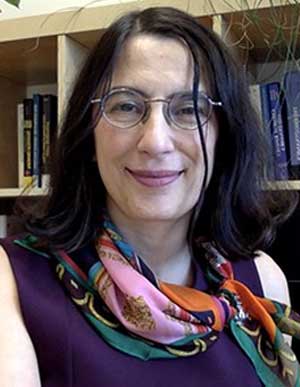 Valeria Molinero
Valeria Molinero is the Jack and Peg Simons Endowed Professor of Theoretical Chemistry and Director of the Henry Eying Center for Theoretical Chemistry at The University of Utah, where she investigates the interplay between microscopic structure, dynamics, and phase transformations in materials. Molinero's contributions have been recognized with the Helmholtz Award, Beckman Young Investigator Award, Myriad Award, and Camille and Henry Dreyfus Teacher-Scholar Award.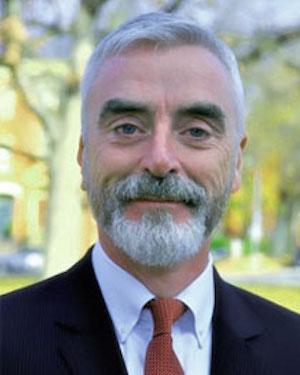 Michael H. Moloney
Michael is an experimental physicist by training and holds a doctorate from the University of Dublin, Trinity College in Ireland. He received his undergraduate degree in experimental physics at University College Dublin, where he was awarded the Nevin Medal for Physics. He is currently the CEO of the American Institute of Physics. Previously he was the Director for Space and Aeronautics at the Space Studies Board (SSB) and the Aeronautics and Space Engineering Board (ASEB) of the U.S. National Academies of Sciences, Engineering, and Medicine. He is a corresponding member of the International Academy of Astronautics and a Senior Member of the American Institute of Aeronautics and Astronautics. Michael received a special citation from the American Astronomical Society and is a recipient of a distinguished service award from the National Academies of Sciences, Engineering and Medicine.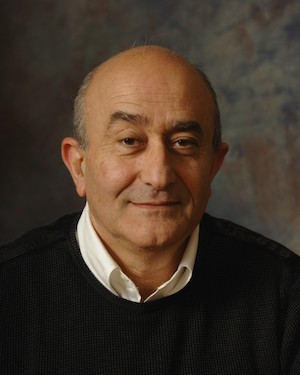 Ivan Petrov
Ivan is an Associate Editor of Surface Science Spectra and Surface and Coatings Technology and has published 270+ refereed papers cited over 10,500 times. Ivan is Principal Research Scientist at the Frederick Seitz Materials Research Laboratory, Adjunct Professor of Materials Science, and 1998-2010 Director of the Center for Microanalysis of Materials at the University of Illinois at Urbana-Champaign. He has been Professor of Physics at Linköping University, Sweden and was Visiting Professor of Surface Engineering at Sheffield Hallam University, UK. He received the 2009 Bunshah Award and Honorary Lecture from the Advanced Surface Engineering Division of AVS and the 2013 AVS John A. Thornton Memorial Award/Lecture. He served as AVS Publication Chair from 2010-2014 and as the Chair of the Surface Engineering Division of the International Union of Vacuum Science Technology and Application from 2009-2017. Ivan earned his Ph.D. in Physics from the Institute of Electronics, Bulgarian Academy of Sciences and received the Doctor Honoris Causa degree from Linköping University.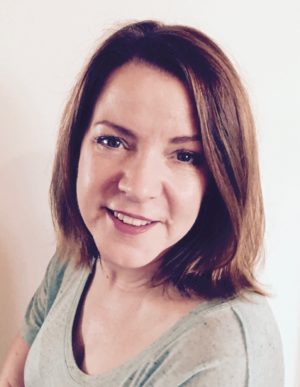 Kristen Ratan
Kristen Ratan founded Strategies for Open Science (Stratos) to synthesize open science efforts into a cohesive movement. Kristen has a 20-year history working to accelerate advances in science and research communication. She co-founded the Collaborative Knowledge Foundation, was the Publisher at the Public Library of Science (PLOS), and held leadership positions at HighWire Press, Atypon, and BIOSIS. Kristen is on the board of the American Institute of Physics Publishing, the Code for Science and Society, and ASAPbio.