In 2024, AIP Publishing is piloting the Subscribe to Open (S2O) model in two journals, Journal of Applied Physics and Physics of Plasmas.
S2O helps publications and publishers bridge the transition into open access (OA). It's a bold, exciting step for AIP Publishing, and you can learn more about it here.
What is Subscribe to Open?
Developed by Annual Reviews and first introduced in 2017, S2O is a model that makes use of existing subscriptions and relationships. It promotes equity and accessibility, boosts usage, and encourages author participation — all without any disruptions to service, extra costs, or additional burden to the broader research community.
How does S2O work?
Under the S2O model, subscribers are offered continued access to their publication through the normal renewal process. If enough choose to renew, the publication is flipped over to OA for that year. It's that simple.
When a publication is converted to OA under S2O, all content for that year is made openly available under a CC-BY license at no cost to the author. The following year, subscribers are once again given the chance to renew via the normal subscription process. If enough choose to renew, the publication stays OA for another year. If not, then the publication becomes gated once again — but the OA content from the year prior will remain OA in perpetuity.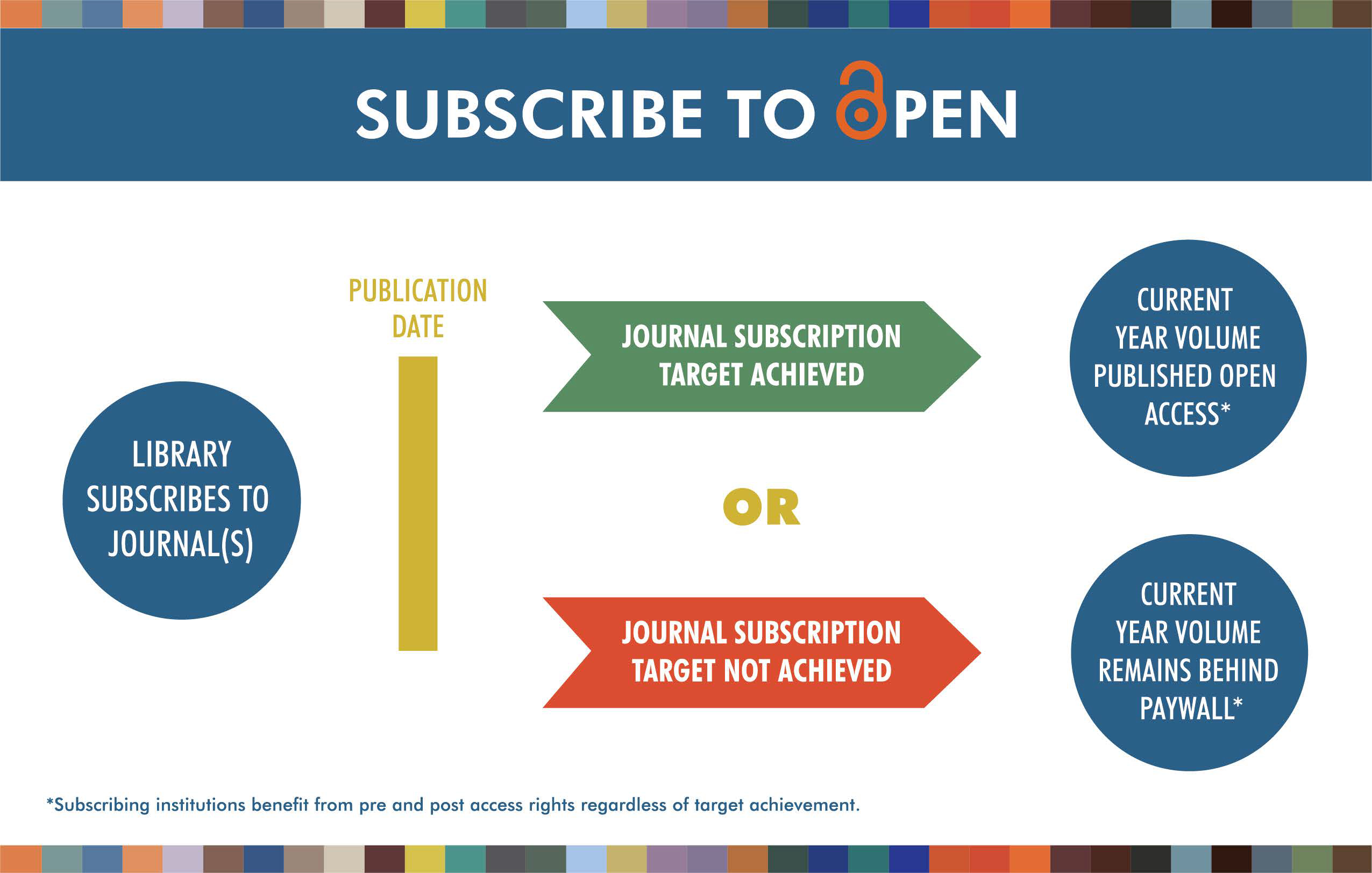 Why should I support S2O?
For institutions, S2O reaffirms a commitment to open science in a cost-neutral way while elevating the impact of their researchers. For authors, S2O promotes increased visibility and reach without the fees normally associated with OA publishing. True to our mission of "Science by all, for all," it's a model that maximizes equitability by making content free to read and free to publish for everybody.
Will the journal remain OA forever if it goes S2O in 2024?
S2O resets annually, as it is tied to subscription renewals. If there aren't enough renewals in a given year, the journal reverts to a conventional subscription model — but, importantly, the articles from S2O-covered periods will remain open.
Have other publishers adopted S2O?
Uptake has been growing in recent years — and we believe it will continue to do so — but AIP Publishing is the largest STM-only publisher to date to test S2O.
Is the subscription process any different under S2O?
Not at all. The subscription process remains exactly the same under S2O.
Will this increase any of the costs associated with the journal?
The 2024 list prices have been announced and there were no increases associated with S2O. It's too early to anticipate how S2O or other trends will impact the prices of these or other journals, but it's important to note the S2O pilot is not intended as a rationale or justification for a price increase.
Will there be any changes to the current license agreement/terms and conditions?
No changes are planned to the current license agreements/terms and conditions.
Are POP and JAP still going to be part of the AIP Complete subscription package in 2024?
POP and JAP will remain part of the AIP Complete subscription package in 2024 and going forward.
Does AIP retain copyright?
AIP Publishing does not retain copyright to the journal articles we publish—rather, we have a publishing license with the authors. This predates the S2O pilot, and you can read more about the arrangement here. When S2O journals are made open, a CC-BY open access license will be applied to all articles in that title.