Honoring Dr. Gary McGuire's Research and Leadership as Editor of the Journal of Vacuum Science & Technology for Three Decades
Submission Deadline: April 30, 2023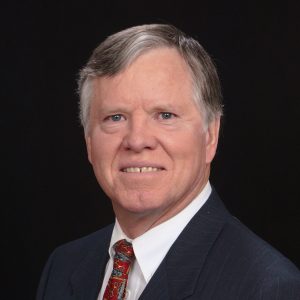 This Special Collection honors Dr. Gary McGuire, the Editor of the Journal of Vacuum Science & Technology B between 1991 and 2011 and Associate Editor of the Journal of Vacuum Science & Technology A & B between 2011 and 2020.
The collection focuses on important challenges, new developments, and current understanding of various topics that Gary McGuire influenced and contributed to. The collection caters to both scientists and professionals in industry and academia and connects fundamental research with practical applications.
---
Topics covered include, but are not limited to:
Atmospheric pressure plasma systems and their related applications
Deposition and applications of giant magnetoresistance materials
Electronic Packaging
Micro- and nanocrystalline diamond synthesis, characterization, and properties
Nanocomposites and coatings
Optical characterization of electronic and optoelectronic materials especially using spectroscopic ellipsometry and differential reflectance
Optical sensors and systems
Oxide perovskites and all types of devices based on oxide perovskites
Science and technology of junctions in electronic devices
Surface and Thin-film characterization especially using XPS and Secondary Ion Mass Spectroscopy
Synthesis and applications of all forms of nanocarbons, including carbon nanotubes
Thin-film deposition especially using plasmas and ion beams
Vacuum microelectronics, field emission devices, and systems
---
Guest Editors
Susan Burkett, University of Alabama
Olga Shenderova, Adamas Nanotechnologies, Inc.
---
Manuscript Details & Submission
Authors are encouraged to use the JVST article template. During submission, you will have an opportunity to indicate that your paper is a part of this collection by choosing the Special Topic or Conference Collection on "Honoring Dr. Gary McGuire's Research and Leadership as Editor of the Journal of Vacuum Science & Technology for Three Decades."
Submission Deadline: April 30, 2023