Carbon-based Materials for Energy Conversion and Storage
Submission Deadline: October 31, 2023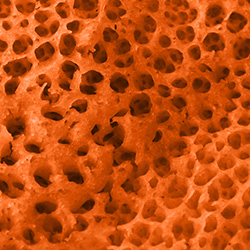 Sustainable energy conversion and storage technologies are a vital prerequisite for a neutral carbon future. Therefore, carbon materials with attractive features, such as tunable pore architectures, good electrical conductivity, outstanding physicochemical stability, abundant resources, and low cost are highly desirable for energy conversion and storage. Despite the pressing importance of their applications, our fundamental understanding of the physical and chemical relationship between carbon materials and their induced performance remains incomplete.
The aim of this Joint Special Topic Collection in Applied Physics Letters and The Journal of Chemical Physics is to bring together articles that focus on an improved understanding of the physical or chemical mechanisms that underlie attractive performance of carbon materials and composites for electrochemical energy storage and conversion. Novel works presenting carbon materials used in but not limited to solar cells, fuel cells, batteries and water splitting devices are welcomed. More details around the scope of each journal can be found here: Applied Physics Letters Scope and The Journal of Chemical Physics Scope.
Authors are welcome to submit letter manuscripts to Applied Physics Letters that describes succinct original scientific results in applied physics with underlying physical mechanisms, and manuscripts that include chemical physics insight to The Journal of Chemical Physics. The Editorial Policies for these journals, including publication standards and review procedures, can be found here: Applied Physics Letters Editorial Policies and The Journal of Chemical Physics Editorial Policies. Perspective papers are welcome at either journal.
Topics covered include, but are not limited to:
Physical mechanisms underpinning metal organic framework derived carbon-based nanostructures
Transition metal compound decorated carbon materials
Carbon-supported noble metal compounds
Heteroatomic doping and single atom loaded carbon materials
Soft carbon or hard carbon toward energy conversion and storage
Graphene hybrids materials
1D/2D/3D carbon hybrid composites
Defect engineering of carbon
Optimisation of the electronic interaction between metals and carbon support
---
Guest Editors
Feiyu Kang, Tsinghua University
Xuanke Li, Wuhan University of Science and Technology
Seongho Yoon, Kyushu University
Quan-Hong Yang, Tianjin University
APL Editors
Wenqing Zhang, Southern University of Science and Technology
JCP Editors
Deli Wang, Huazhong University of Science and Technology
Jun Cheng, Xiamen University
Submission Deadline: October 31, 2023