International Journal of Fluid Engineering – Subscribe to our Newsletter
Focus & Coverage
International Journal of Fluid Engineering (IJFE) is devoted to publishing research on the characteristics of fluid science matters in engineering. IJFE publishes various types of fundamental and engineering application-oriented researches relating to fluid mechanics. The journal publishes research work of flow problems with fluids as the working medium that play a central supporting role in major projects, major equipment and strategic products.
IJFE is the periodical of the Fluid Engineering Institution of the Chinese Mechanical Engineering Society, founded by Hefei General Machinery Research Institute Co., Ltd (GMRI), and supported by Zhejiang Sci-Tech University. It has been granted as High Starting Point New Journal by China Association for Science and Technology in 2022. Although the journal is Open Access, authors are not responsible for any publication charges.
Scope Details: IJFE provides a platform for researchers and practitioners to publish their work and exchange ideas in this field. It publishes research work of flow problems with fluids as the working medium that play a central supporting role in major projects, major equipment and strategic products, which including:
Flow issues in the field of aeronautics and aerospace, including but not limited to:
Aerodynamic layout of aero-engine
Multi-physics flow control and aerodynamic noise control
Cryogenic flow in liquid rocket engine
Turbulent combustion
Hot gas flow and fluid excitation
Vehicle in-orbit refueling and flow characteristics in microgravity environment
Flow issues in the field of marine engineering, including but not limited to:
Hydraulic harvesting in deep sea mining
Solid-liquid transportation
Flow induced failure
Environmental impact and control for deep sea mining
Pumping propulsion for underwater vehicles
Cavitation flow
Flow induced vibration
Noise and control
Flow issues in the field of process industries, including but not limited to:
Multiphase flow in oilfield extraction
Water injection, fluid transportation
Mass transfer
Heat transfer and chemical reaction in refining
Petrochemical and coal chemical processes
Flow issues in the field of cross-discipline, including but not limited to:
Flow issues involved in major mechanical equipment and systems such as shields
Air separation equipment
Compressors
Process pumping units and hydroelectric equipment
Gas-solid-liquid three-phase flow issues in coal-fired power plants
Exhaust emission control processes containing chemical reactions
Preparation and pipeline transportation characteristics of clean energy media (such as LNG and liquid hydrogen)
Vibration and noise control of marine mechanical equipment, etc.
Format & Content
For more detailed instructions on how to prepare your manuscript visit this page: Author Instructions
International Journal of Fluid Engineering (IJFE) will publish the following article types:

Criteria for Publication
Content: IJFE publishes Articles, Reviews, and Perspectives.
To be published in IJFE, an article must have the potential to influence thinking in the field and should make a fundamental discovery or represent a significant advancement in understanding of an existing problem. Moreover, it must meet several general criteria:
Validity: The paper must provide strong evidence for its conclusions, and the data must be technically verified.
Novelty: The paper must report original scientific research that was not previously published elsewhere.
Interest: The paper must be important to researchers in its specific field and be of interest to a broader readership.
Clarity: The paper must be organized in a reasonable and cohesive manner.
Articles contain novel and significant findings relevant to many researchers in the field. The timeliness, relevance of the research, and clarity of presentation are important factors that we consider when evaluating Article submissions. Articles should include sufficient experimental information to allow other researchers to reproduce the reported results. Authors may include supplementary material, including video or other multimedia files.
Although there is no length limit, original research articles should be as concise as possible and present a clear description of the research. Articles should include sufficient information to allow other researchers to reproduce the reported results. Authors may include supplementary material, including video or other multimedia files. In all cases, the editors decide whether the length of an article is appropriate for the information presented.
Reviews are succinct overviews that provide historical background and detail recent progress in topics covered by the journal's scope. Reviews should be written in a way that enhances or introduces the work to researchers in the field. Authors preparing a successful review article should clearly outline a strong case for why their review is timely and of interest to the readership of IJFE.
Review articles provide either comprehensive or focused overviews of innovative research in quantum science. Reviews that, in the editor's or referee's opinion, do not meet this standard will be rejected. There are no strict page limits set but we provide the following advice. Focused Reviews are short, timely reviews that cover recent advances in established fields or an emerging area of fluids engineering and are approximately 10 – 20 pages in length. Standard Reviews are comprehensive, providing more in-depth coverage in established areas of quantum science, that are approximately, 20-50 pages in length.
Perspectives cover emerging topics or highlight a recent discovery. They provide a forward-looking discussion on the direction of a particular sub-field. Perspectives differ from Reviews in that they can present personal viewpoints from leaders in the field. There is no length limit but an approximate suggestion on the body of main text is to contain less than 5500 words.
Patents: Authors who submit manuscripts containing ideas that may be patentable, do so at their own risk. Neither IJFE nor AIP Publishing assumes any responsibility in this regard.
Byline: The person who submits the paper is responsible for ensuring that all authors approve of the inclusion of their names in the byline. After the submission date, whenever a coauthor is removed from, or added to, a byline, we must have a signed agreement of that coauthor before we publish the manuscript.
Copyright: Authors publishing in IJFE must complete a CC-BY, in the submission system. To avoid unnecessary delays, authors should sign the agreement electronically upon submitting the manuscript.
Peer Review Procedure
Submitted manuscripts are initially screened by the Editor-in-Chief. If the manuscript appears to be suitable for the journal, it will be assigned to an Associate Editor who has the appropriate scientific expertise to determine whether to send the manuscript to be peer reviewed. The editors may seek informal advice from members of the Advisory Board. The goal is to assess early if the manuscript should be sent for formal review. Those papers judged by the editors to be of insufficient general interest, or otherwise inappropriate, are rejected promptly without external review. At this stage, editors also evaluate the possible suitability of the manuscript for other journals in the AIP Publishing portfolio and may recommend the paper for one of these journals.
Manuscripts that pass the initial assessment are sent for formal review. Typically, two independent referees are carefully selected from the worldwide research community and IJFE relies on single-blind peer-review. The Editorial team welcomes authors' suggestions of appropriate reviewers and gives serious consideration to requests that a manuscript not be sent to a particular reviewer. In both cases, we regard these suggestions as recommendations only.
The referees comment critically on the validity and importance of the paper and provide their opinion concerning the novelty, impact, and interest to the readers. Referee reports are intended to advise the editors. When necessary, the editors may contact the referee of a paper for follow-up advice. The editors will reconcile all advice received to reach a decision. The decision is sent to the author along with the comments for the authors.
Authors are invited to take the referees' criticisms seriously. When invited to resubmit, authors should make every attempt to address all criticisms presented to them.
The editors will not reveal the referees' identities to authors or to other referees, conversely, referees will refrain from identifying themselves to the authors. Referees must treat the review process and all material related as strictly confidential. Referees may seek the opinion and consult with colleagues but should inform the editors first to preserve the integrity of the review process. When seeking these external opinions, the referee should first consider possible conflict of interests. The editors also ask that referees report their own conflict of interest.
For more information, please contact JRNLPUB@aip.org.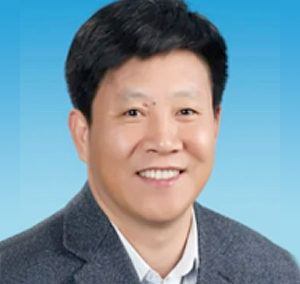 Chief Editor
Gensheng Li (李根生)
China University of Petroleum (Beijing)
Professor Gensheng Li is an academician of the Chinese Academy of Sciences. He is a technical expert in the field of oil and gas drilling and completion engineering in China. He has made an important contribution to promoting the theoretical development and technical progress of China's oil and gas drilling and completion engineering , especially deep well drilling and low permeability completion stimulation. He led the team to innovate and develop the theory of cavitating jet under deep well confining pressure, and successfully developed the technology of self-vibrating cavitating jet to improve the penetration rate of deep well. He successfully used the cavitating jet to improve the penetration rate of deep well drilling. He leads research level in this field into the advanced ranks worldwide. He is now director of State Key Laboratory of Oil and Gas Resources and Exploration of China, and committee member of Chinese Mechanical Engineering Society, division of Fluid Engineering. He is honoured for China Science and Technology Award for five times, and provincial awards for over ten times. He published 4 monographs and more than 200 journal publications. 
---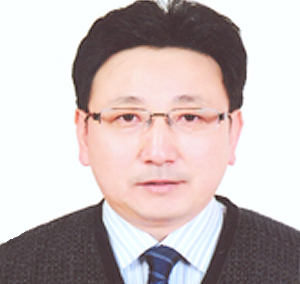 Associate Editor
Yushan Ma (马玉山)
Wuzhong Instrument Co., Ltd. 
Professor Yushan Ma is an Academician of Chinese Academy of Engineering. Ma Yushan has made outstanding contributions to the localization of major equipment such as petrochemical industry, metallurgy and power station in China through technical research in industrial automation instruments for many years. He has been engaged in the study of ethylene catalytic cracking, coal chemical gasifier, black water, ash water and other devices.
---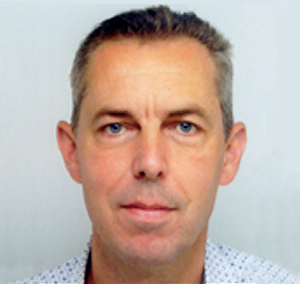 Associate Editor
Bart Van Esch
Eindhoven University of Technology
Bart van Esch is Associate Professor in the section Power&Flow at the Department of Mechanical Engineering. His area of expertise is largely in thermal and fluid engineering, and energy conversion. Specific topics of interest include hydraulic turbomachinery and Computational Fluid Dynamics (CFD). Bart is also senior hydraulic engineer at Bosman Watermanagement, where he is responsible for the design and analysis of pumping stations. His 'hand-on experience' in industrial applications is being used in education as well as in research projects.