Ultrafast Materials Science: Coherence and Dynamics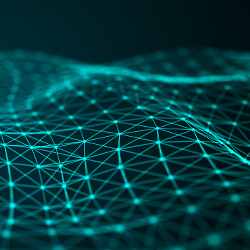 There is growing evidence that harnessing coherence and ultrafast dynamics in materials will have far-reaching implications. The prospects range from advancing our understanding of novel materials and functional systems to allowing us to manipulate states of matter that are not accessible in equilibrium. We anticipate developments in these areas will lead to breakthroughs in applications such as efficient photoenergy conversion, photocurrent generation, thermal management, light harvesting, photodetection, data communications, and quantum technologies. As an example, ultrafast all-optical switching of magnetic order can be of ultimate importance for future generations of low-consumption, fast-operating elements for information technology.
This Special Topic will show the state of the art and exemplify recent advances in the field of ultrafast dynamics and coherence in materials science. Relevant concepts include, but are not limited to, spin and topological dynamics, photovoltaics, ultrafast magnetism, and quantum computing applications. This Special Topic will further provide a platform to showcase technical developments at important spatio-temporal scales for materials science (atomic to nanometer spatial resolution, femtosecond temporal resolution) across a range of frequencies (terahertz to ultraviolet) and the application of these techniques to materials systems of current focus.
This APL Materials Special Topic Collection provides a platform for the newest developments and future trends in the active, dynamic, and exciting research field of ultrafast materials science, with a focus on coherence and dynamics. It will bring together researchers working in disciplines such as ultrafast magnetism, plasmonics, nonlinear optics, and ultrafast microscopy, and highlight how each field benefits from harnessing coherence and dynamics in condensed matter systems.
Topics covered include, but are not limited to:
Ultrafast phononics
Ultrafast transport phenomena
Terahertz spintronics
Ultrafast magnetization switching
Femtosecond plasmonics
Ultrafast and terahertz dynamics of quantum materials
Multidimensional coherent spectroscopy
Coherent control and coherent dynamics
Electromagnetic scanning probe microscopy
Ultrafast microscopy
---
Guest Editors
Tyler Cocker, Michigan State University
Jigang Wang, Iowa State University and Ames National Laboratory
Andrei Kirilyuk, Radboud Universiteit