Materials Challenges for Catalysis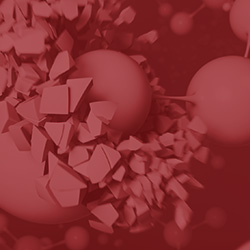 Revolutionary catalytic materials with high activity and robust stability are a key nexus for efficient storage and clean utilization of renewable energy. Reasonable design and syntheses of metal-based, metal-free and crystalline/amorphous materials is the key for improving the activity and stability of catalysts. Moreover, establishing the exact relationship between the active center/phase structure and the catalytic activity is also an essential requirement for the design of advanced catalytic materials. In order to further trigger catalytic activity, selectivity, and stability of active structures, it is crucial to introduce active supports to strengthen the catalytic properties via tuning the local electronic structure and surface chemical status of catalysts. Advanced theoretical simulations and specific in situ spectroscopy characterizations also need to be developed to unravel the actual morphology and manner of the catalytic active sites.
This Special Issue celebrates and discusses the current challenges, recent advances, and future perspectives around materials for catalysis. Contributions highlight both experimental and computational studies for converting materials, addressing energy and environmental issues, achieving carbon neutrality, and generating value-added products through catalysis.
Topics covered include, but are not limited to:
Nano materials
Metal cluster materials
MOFs-based materials
Biomass-based materials
Carbon-based materials
Nanoalloy
High entropy alloy
Single-atomic catalysts
Bimetallic materials
Electro-, photo-catalytic materials
Metal-support interaction
Catalytic Interfaces
Surface electronic regulation
In situ analysis of catalyst preparation
In situ characterization technique
Theoretical calculation of catalysis
Theoretical analysis of catalyst evolution
Operando analysis on catalytic materials
---
Guest Editors
Baojun Li, Zhengzhou University, China
Seungho Cho, Ulsan National Institute of Science and Technology, South Korea
Yanyan Liu, Henan Agricultural University, China
Didier Astruc, University of Bordeaux, France