Micro Energy Harvesters and Nanogenerators for Intelligent Internet of Things
Submission Deadline: June 30, 2023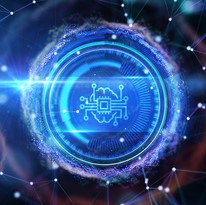 Recent advances in internet of things (IoT) and low-power electronic devices reveal new insight into the understanding of traditional power sources with the new characteristics of mobility, sustainability and availability. The advancement of CMOS technology and micro/nano-electromechanical systems (MEMS/NEMS) enabled technologies makes the wireless sensor network (WSN) nodes and microelectronics become more miniaturized with low-power consumption and ease of integration. MEMS/NEMS-enabled self-powered micro and nano systems flourish as a major thrust area in internet of things (IoT) and artificial intelligence, reflecting the rapid proliferation of the commitment and success of the PowerMEMS research community. Micro energy harvesters and nanogenerators as self-sustained power sources are capable of capturing and transforming unused ambient energy into electrical energy. They have been regarded as an alternative of conventional electrochemical battery, which will pave the way for actualizing energy-autonomous devices and intelligent monitoring activities. By integrating the micro/nano power sources with IoT, it would be a revolutionary technology in the next decades.
The purpose of this Special Issue is to gather the latest developments in micro/nano energy harvesting technologies and applications for IoT applications. We welcome original manuscripts with new principles, structures and applications in the field of micro/Nano energy harvesting technologies. Review articles summarizing the current state of understanding of a particular topic in the field are also welcome.
The exploration of surfaces, interfaces, nanostructures and thin films using:
Power MEMS and Green Energy
MEMS/NEMS-Enabled Self-Powered Systems
Power management for Microscale Energy Conversion
Theory, Modeling and Analysis of Vibration Energy Harvesters
Smart Materials and Structures for Vibrational Energy Harvester
Low-Power Mechanical/Physical Sensors and Microsystems
Energy storage and Self-Charging Power Systems
Wearable MEMS Energy Harvesters for Low-power Electronics
Bio-Inspired Energy Generation, Conversion and Storag
---
Guest Editors
Kai Tao, School of Mechanical Engineering, Northwestern Polytechnical University, Xi'an 710072, China
Yunjia Li, School of Electrical Engineering, Xi'an Jiaotong University, Xi'an 710049, China
---
Submission Instructions:
Manuscripts should be no more than 25 pages of A4 paper (including figures and tables). Text should be printed on one side only and be double-spaced. Interested authors are welcome to email their tentative titles and abstracts to nanope@tju.edu.cn. Full electronic manuscripts (MS-Word, or PDF file) should be submitted via the NPE online system; please select 'Special Issue on Micro Energy Harvesters and Nanogenerators for Intelligent Internet of Things'. All manuscripts must be prepared using the Guide for Authors and will be reviewed by at least two referees.
Submission Deadline: June 30, 2023