Emerging Techniques for Optical Sensing(光学传感的新兴技术)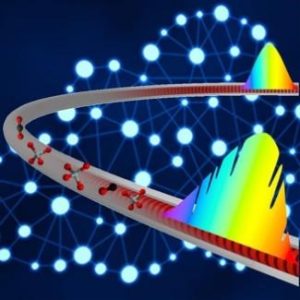 With the notable advantages of high precision, electromagnetic immunity, and non-invasive detection, optical sensing has promising potential in a wide variety of applications like aerospace, artificial intelligence, the industrial internet of things, medicine and life sciences, and more. In general, rapid advancement in optical sensing cannot be achieved without the support of novel optoelectronic techniques. For example, after optical fibers were invented by Charles Kao in the 1960s, optical fiber sensing revolutionized conventional optical sensing systems and greatly broadened its potential applications. To date, optical fiber sensing has been developed to precisely detect many physical and biochemical parameters including, but not limited to, gases, temperature, pressure, strain, vibration, current and magnetic fields. These capabilities boosted the sensing opportunities in fast-growing markets like healthcare and electrical safety. In recent years, expansion of optical fiber sensing into new areas continues; overlap is present in subjects like spectroscopy, low-dimensional materials, micro/nano-photonic device fabrication, signal measuring, and processing technology. The emerging areas and their cross-disciplinary combinations are expected to bring us new sensing science, disruptive sensing techniques, and even unprecedented products in optical sensing.
In this special issue, we invite researchers to review their cutting-edge research and share their original studies of emerging techniques for optical sensing.
(光学传感技术具有高精度、电磁抗扰性、无创检测等突出优点,在航空航天、人工智能、工业物联网、医学和生命科学等领域具有广阔的应用前景。一般来讲,光学传感的快速发展离不开新兴光电技术的支持。例如,在20世纪60年代高锟发明光纤后,光纤传感技术彻底改变了传统光学传感的工作模式并极大地拓宽了其应用场景。迄今为止,光纤传感已经发展到可以精确检测温度、压力、应变、气体、振动、电流和磁场等数十种物理和生物化学参数,并直接引领了从建筑结构健康监测到电力安全等一系列传感市场的发展。近年来,光谱学、低维材料、微纳米光子器件制造、信号测量和处理技术等新兴技术不断涌现。上述新兴领域及交叉学科的结合有望带来新的传感科学、颠覆性的传感技术,甚至是前所未有的光学传感产品。在本期特刊中,我们邀请研究人员回顾相关领域的前沿工作,并分享其对在新兴光学传感技术领域的最新研究成果。)
The exploration of surfaces, interfaces, nanostructures and thin films using:
optical fiber sensing, (光纤传感)
fiber device manufacture, (光纤器件加工制作)
optical signal processing, (光学信号处理)
photoelectric detection,(光电监测)
spectroscopy, (光谱学)
imaging,(成像)
silicon photonics,(硅基光子学)
meta surface,(超表面)
nanophotonics(纳米光学)
---
Guest Editors
Tiegen Liu, Tianjin University(天津大学,刘铁根)
Junfeng Jiang, Tianjin University(天津大学,江俊峰)
Kun Liu, Tianjin University(天津大学,刘琨)
Zhenzhou Cheng, Tianjin University(天津大学,程振洲)
---
Submission Instructions:
Manuscripts should be no more than 25 pages of A4 paper (including figures and tables). Text should be printed on one side only and be double-spaced. Interested authors are welcome to email their tentative titles and abstracts to nanope@tju.edu.cn. Full electronic manuscripts (MS-Word, or PDF file) should be submitted via the NPE online system; please select 'Special Issue on Microscale acoustofluidics and lab-on-chip'. All manuscripts must be prepared using the Guide for Authors and will be reviewed by at least two referees.