The Physical Chemistry of Solar Fuels Catalysis
Submission Deadline: September 30, 2023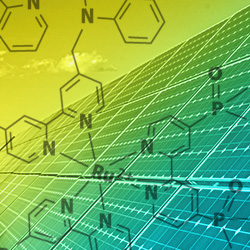 There remain enormous scientific challenges to fully understanding how to harness abundant and sustainable, but diffuse and intermittent, solar energy to generate portable or storable chemical fuels. A molecular-level understanding of interfacial structure, device morphology, and scale up processes is critical for translating discoveries in physical science to technological breakthroughs. Molecular systems are particularly well-suited to address this challenge because they are readily interrogated by spectroscopies and computational tools with resolution in both space and time. This special issue will highlight cutting-edge research in solar fuels catalysis with a focus on the physical chemistry underpinning light-harvesting, charge transfer and separation, and multi-electron catalytic processes by molecular architectures, assemblies, and interfaces.
Topics covered include, but are not limited to:
Molecular photophysics
Photoinduced electron transfer kinetics
Photoinduced charge accumulation
Photocatalysis
Catalytic mechanisms
Interfacial design
Advanced spectroscopic methods
---
Guest Editors
JCP Editors
Jun Cheng, Xiamen University
Tim Lian, Emory University
---
More information:
Please note that papers will be published as normal when they are ready in a regular issue of the journal and will populate on a virtual collection page within a few days of publication. Inclusion in the collection will not cause delay in publication.
---
How to submit:
Please submit through the online submission system.
Under manuscript type → select Article or Communication, as appropriate.
Under manuscript information → Manuscript classification → select Special Topic: "The Physical Chemistry of Solar Fuels Catalysis"
Submission Deadline: September 30, 2023