Festschrift in honor of Louis E. Brus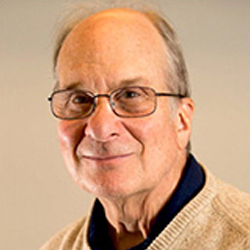 The contributions of Louis E. Brus include pioneering work leading to the discovery of semiconductor nanocrystals, also called quantum dots, in colloidal solutions. These efforts have propelled one of the most vibrant research fields in chemistry, physics, and engineering in the past four decades. The ideas of quantum confinement, coupled with transparent theoretical descriptions, versatile synthetic controls, and easy spectroscopic characterizations, have created an unprecedented opportunity to bridge matter between the traditional worlds of extended solids and individual molecules. Besides seminal contributions to the founding of this field, Louis Brus has made major contributions to the understanding of surface enhanced Raman scattering processes, the electronic structure of carbon nanotubes, and charge transfer processes between low dimensional materials.
These discoveries have contributed to the conceptual seeds of what have come to be known as nanoscience and nanotechnology. Semiconductor quantum dots are ubiquitous today in display technologies and may find imminent applications in solid state lightening, nano medicine, and solar energy conversion, to name a few. Beyond his pioneering scientific endeavors, Brus was known as a generous and humble advocate for science. In addition to serving as an exemplary mentor and role model to a generation of scientists, Brus took on many leadership roles in service of the institutions that he strongly supported. His impact and influence have been recognized with numerous awards, most notably the inaugural Kavli Prize in Nanoscience (2008) and the Welch Foundation Award in Chemistry (2013).
This special issue will be published to honor Brus on the occasion of his 80th birthday to highlight the ubiquity of low dimensional materials in contemporary topics in chemistry, physics, engineering, and biology. This issue will focus on: the materials science of colloidal semiconductor quantum dots and metallic nanocrystals; the electronic properties of carbon nanotubes, 2D, and layered materials; plasmon-enhanced spectroscopies; photophysical and photochemical processes at the interface of nanomaterials; and the interaction of molecules with surfaces.
---
Guest Editors
Xiaoyang Zhu, Columbia University
Archana Raja, Lawrence Berkeley National Lab
Matthew Sfeir, City University of New York
JCP Editors
David Reichman, Columbia University
Tim Lian, Emory University
---
More information:
Please note that papers will be published as normal when they are ready in a regular issue of the journal and will populate on a virtual collection page within a few days of publication. Inclusion in the collection will not cause delay in publication.
---
How to Submit:
Please submit through the online submission system.
Under manuscript type → select Article or Communication, as appropriate
Under manuscript information → Manuscript classification → select Special Topic: "Festschrift in honor of Louis E. Brus"