Submission Deadline: October 14, 2022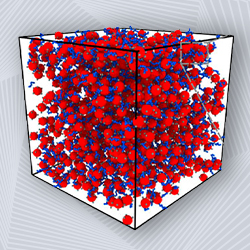 Gels assembled from dispersed colloids have garnered interest as functional materials due to their potential to retain distinctive, single-colloid properties combined with tunable, structure-dependent collective behavior. This Special Topic will highlight experimental and theoretical research at the frontier of understanding gelation of colloidal particles across time and length scales.
Topics covered include, but are not limited to:
Theory and simulation of gel structure and dynamics
Rheology of colloidal gels
Optical properties of nanocrystal gels
Programmable assembly by DNA-linking or dynamic covalent bonding
Aerogels
Self-healing gels
Thermal properties of gels
Permeability and conductivity of gels
---
Guest Editors
Thomas Truskett, University of Texas at Austin
Delia Milliron, University of Texas at Austin
Ryan B. Jadrich, Los Alamos National Laboratory
JCP Editors
Francesco Sciortino, Sapienza University of Rome
Mark Ediger, University of Wisconsin
Carlos Vega, University Complutense of Madrid
---
More information:
Please note that papers will be published as normal when they are ready in a regular issue of the journal and will populate on a virtual collection page within a few days of publication. Inclusion in the collection will not cause delay in publication.
---
How to Submit:
Please submit through the online submission system.
Under manuscript type → select Article or Communication, as appropriate
Under manuscript information → Manuscript classification → select Special Topic: "Colloidal Gels"
Submission Deadline: October 14, 2022