Volatile Organic Compounds and their Applications
Submission Deadline: December 31, 2022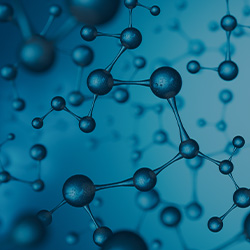 This Special Topic includes a collection of articles focused on the detection and applications of volatile organic compounds (VOCs), viz. compounds with relatively high vapor pressure at room temperature and atmospheric pressure so they vaporize readily. The sources of VOC emission are widespread and can be of natural origin or through human activities. They can affect both indoor and outdoor air quality and is a quantitative way to measure the status of an eco-system. VOCs can be used as markers of explosives, insect infestation, fruit ripening, and more. Notably, specific VOCs in body fluids (e.g., blood, breath, urine) and skin, feces, etc. can be used as a non-invasive way to monitor diseases and health conditions. Therefore, detection and monitoring of VOCs is expected to find useful applications in multiple areas including health, catalysis, food security, environmental monitoring, and the emerging area of quantifying environmental sustainability.
Topics covered include, but are not limited to:
Molecular and spin interactions with VOCs
VOC sensing materials and structures
Sensing instrumentation and devices for VOC detection, classification and/or monitoring.
Enhancing VOC sensitivity and selectivity
Applications of VOC instrumentations and sensors
Miniaturization of VOC sensors
---
Applied Physics Reviews Editor
Thirumalai Venkatesan, University of Oklahoma
Guest Editors
Hossam Haick, Technion- Israel Institute of Technology
---
About the Journal
Applied Physics Reviews (APR) features articles on important and current topics in experimental or theoretical research in applied physics or applications of physics to other branches of science and engineering. APR publishes the following types of articles:
Original Research: An article reporting on an important and novel research study of high quality and general interest to the applied physics community.
Reviews: This type of article can either be an authoritative, comprehensive review of established areas of applied physics, or a short timely review of recent advances in established fields or new and emerging areas of applied physics.
---
Manuscripts considered for publications in Applied Physics Reviews are expected to meet the journal's standard of acceptance, i.e. to report on original and timely results that advance understanding in the current status of applied physics. Manuscripts submitted for consideration in this Special Topic must meet the same criteria and will undergo the journal's standard peer review process. The Applied Physics Reviews Editor's Team will issue a final decision on the submitted manuscripts.
Submission Deadline: December 31, 2022