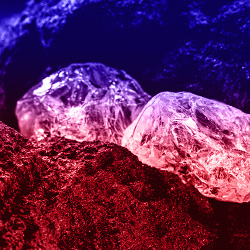 Carbon is an element that shows rich allotropy due to its ability to adopt different types of orbital hybridization. Research in carbon materials continues to witness important discoveries each year, all of which have been highly relevant to both science and technology. The interest and widespread applications of carbon materials are mainly owed to their unique combination of electrical, thermal and mechanical properties. There have been a number of important breakthroughs in the discovery of new forms of carbon, including fullerenes, carbon nanotubes, graphene, graphdiyne, superhard amorphous carbon, and etc.. Progress in this field is expected to significantly impact current challenges such as achieving carbon neutrality, renewable energy, opto/electronic devices, and electromagnetic shielding.
Topics covered include, but are not limited to:
New forms of carbon materials and their transformations
Characterization techniques for nanoforms of carbon
High-performance carbon fibers, films, monoliths
Carbon-based composites
Applications of carbon material
---
Applied Physics Reviews Editor
Fengxia Geng, Soochow University
Guest Editors
Wencai Ren, Shenyang National Laboratory for Materials Science, Institute of Metal Research, Chinese Academy of Sciences
---
About the Journal
Applied Physics Reviews (APR) features articles on important and current topics in experimental or theoretical research in applied physics or applications of physics to other branches of science and engineering. APR publishes the following types of articles:
Original Research: An article reporting on an important and novel research study of high quality and general interest to the applied physics community.
Reviews: This type of article can either be an authoritative, comprehensive review of established areas of applied physics, or a short timely review of recent advances in established fields or new and emerging areas of applied physics.
---
Applied Physics Reviews is accepting proposals!
Authors are encouraged to submit a proposal by filling out our Editorial Summary Form.
Manuscripts considered for publications in Applied Physics Reviews are expected to meet the journal's standard of acceptance, i.e. to report on original and timely results that advance understanding in the current status of applied physics. Manuscripts submitted for consideration in this Special Topic must meet the same criteria and will undergo the journal's standard peer review process. The Applied Physics Reviews Editor's Team will issue a final decision on the submitted manuscripts.
Manuscripts must be submitted through Applied Physics Reviews online submission system (PXP). Please select the Special Topic "New Carbon Materials" to submit your manuscript for consideration in this Special Topic.