Dark matter detection with quantum materials and devices
Submission Deadline: December 31, 2022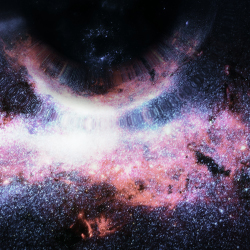 This collection welcomes experimental and theoretical papers exploring new approaches of detecting dark matter candidates (e.g. axions) based on interactions with quantum materials and devices. Examples include but are not limited to magnetic, superconducting or topological quantum materials, Josephson junctions, NV centers, etc. Careful studies of excitations in various solid state quantum systems, often under extreme or controlled conditions such as low temperatures, high magnetic fields, low radiation or low noise background, could help constrain or set new limits on the types of dark matter candidates (especially "wave-like" candidates) and their interaction mechanisms and coupling strengths with conventional matter. The collection may also include some contributions on related or complementary approaches (such as those based on superfluids and Bose condensates), and broader discussions on the applications of novel quantum condensed matter and devices on precision or sensitive measurements for nuclear/particle physics, astrophysics/cosmology and other fundamental physics investigations.
Topics covered include, but are not limited to:
Dark matter
Axion
Quantum materials
Quantum devices,
Quantum sensing
---
AQS Organizing Editor:
Yong P. Chen
---
Submission Instructions
If you are interested in contributing Original Research, a Review, or a Perspective Article please complete the relevant Editorial Summary Intake Form, shown here, and email it to the Editorial team (AVSQuantumScience@aip.org) prior to your submission for pre-screening by the editors. You can prepare your manuscript using the information For Authors, at https://avs.scitation.org/aqs/authors/manuscript. You can then submit your paper using the AQS online submission system at https://aqs.peerx-press.org/. As a journal in its early years, our editors will rely on the Editorial Summary Intake Form to establish working relationships with authors as well as ensure papers are within desired scope, quality, and diversity we aim to achieve. For additional questions, please email the team at AVSQuantumScience@aip.org.
Submission Deadline: December 31, 2022