Fundamentals and Applications of Metamaterials: Breaking the Limits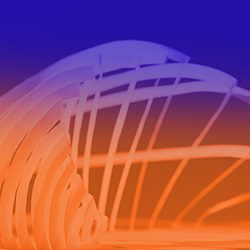 Metamaterials reveal exceptional mechanical and dynamic responses, including negative or extreme elastic, thermal and acoustic properties, shape morphability, vibration damping, memory, invisibility cloaking, and machine-like functionalities, due to their clever and precisely tailored geometric design. The design strategies for metamaterial configurations are diverse and constantly evolving. Nowadays, they go beyond physical intuition and comprise bio-inspiration and biomimetic approaches, advanced computational and artificial intelligence techniques, hierarchical principles, etc. The scope of this Special Issue is to highlight the latest trends in the design of metamaterials that enable finding practically relevant configurations, sophisticated properties, or multiple functionalities.
Simultaneously, metamaterials benefit from rapid progress in the development of additive manufacturing techniques, including optical 3D printing, advanced lithography, multi-photon 4D printing, and nano-printing. The other scope of this Special Issue is thus to feature recent advancements in the fabrication of metamaterials that enable their experimental breakthroughs and uncover a high potential of metamaterials for engineering applications.
Topics covered include, but are not limited to:
Negative elastic properties
Biomimetics
Meta-devices
Multi-functional
Bio-inspiration
Biomedical applications
Shape morphing
Origami/Kirigami
Additive manufacturing
3D-printed metamaterials
Soft Robotics
Acoustic properties
---
Guest Editors
Nicholas Fang, Massachusetts Institute of Technology
Shahram Janbaz, University of Amsterdam
Anastasiia Krushynska, University of Groningen
Martin Wegener, Karlsruhe Institute of Technology
APL Editors
Maria A. Loi, University of Groningen