Machine Vision, Optical Sensing and Measurement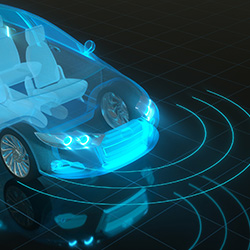 Machine vision systems are increasingly gaining influence within the physical environment and the context of handling physical objects. This growth is further bolstered by artificial intelligence, which is witnessing a significant surge in scientific and industrial applications. In this regard, geometric optics, nonlinear optics, image capture sensors of versatile physical nature, and a variety of calibration physical techniques and mathematical formalisms play a fundamental role in the operability of these systems. Beyond this, its intrinsic characteristics allow a wide range of applications in areas such as measurement, object detection, pattern recognition, and classification. The diversity of available technologies opens the possibility of fusion scanning systems that use cameras, lasers, infrared light, structured light, and stereovision, among other technologies, resulting in machine vision systems with capabilities that exceed those of the human eye. In this sense, this special topic has the purpose of presenting the most recent advances in optical methods, calibration, image capture sensors, and configurations, as well as novel techniques of visual information processing that contribute to the improvement of machine vision systems and scanning systems in different fields, including but not limited to industrial automation, autonomous vehicles, precision agriculture, medicine, robotics, security surveillance, among others.
Topics covered include, but are not limited to:
Optical Geometry for scanning systems
Linear and Nonlinear Optics in machine vision systems
Laser Scanners development and applications
Single camera design
Stereovision systems
Development and applications
Multicamera scanning systems development and applications
System and sensor fusion for enhanced machine vision
Machine vision applications in measurement
Machine vision applications in autonomous vehicles
Machine vision applications in agriculture
Machine vision applications in medicine
Machine vision applications in security surveillance
Machine vision and scanning system enhancement by artificial intelligence.
---
Guest Editors:
Dr. Julio César Rodríguez-Quiñonez, Autonomous University of Baja California
Wendy Flores-Fuentes, Autonomous University of Baja California
Oleg Sergiyenko, Autonomous University of Baja California
---
How to submit:
Please submit through the online submission system.
Under manuscript type → select "Article" or "Review".
Under manuscript information → Manuscript classification → select: "Machine Vision, Optical Sensing and Measurement"