It is that time of year again where we celebrate all things open!  Open access week is an opportunity to reflect on how we have been contributing not only to open access publishing, but to making science more open in general. Our goal isn't just to grow our open access article count, but to ensure that all parts of the article that are critical to creating new research and facilitating the reproducibility of results are just as accessible.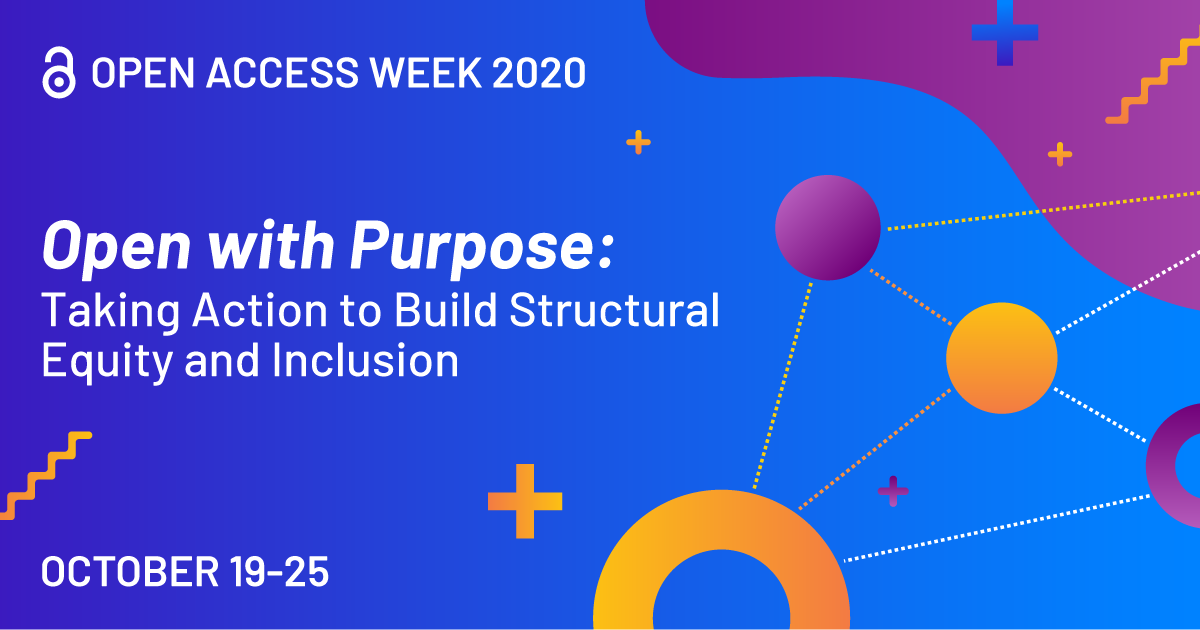 Currently we publish six fully open access journals and authors have an option to make their articles OA in all our titles. The number of OA articles we publish has steadily increased over time, growing from 9% to 16.5% of the portfolio over the past few years.  So far this year more than 18% of our original research articles have been published under a CCBY license; and that figure is set to grow to over 20% next year as we sign more Read and Publish deals with global institutions.
This year's OA week theme of "Open with purpose: taking action to build structural equity and inclusion", reminds us all that open access publishing is still a barrier for researchers in low income countries. AIP Publishing follows Hinari access guidelines, helping researchers from low-and middle-income countries publish open access through discounted or waived article processing changes. And yet, OA articles in our journals come primarily from authors in Europe, North America, and China. There is more to be done to encourage submissions from a broader range of researchers.
Equity, of course, isn't just about having the ability to publish but also having the ability to access the research needed to conduct your own work. Our author license allows authors to retain their copyright, post accepted versions of their articles to their personal website, and deposit accepted versions to an institutional or funder designated repository. If the article happens to be funded by the U.S. government, our partnership with CHORUS ensures that this research is made freely available within a year of publication. Since signing on to CHORUS, we have made over 10,000 federally funded research articles freely available on our platform. More recently, we have required data availability statements be provided in every article published in our journals and we encourage all authors to deposit their datasets in publicly available repositories whenever possible and appropriate.
We are proud of the work we have been doing over the years to make content more accessible, but we recognize that there is always more work to do.  Our aim is to increase the diversity of our author base by ensuring equitable access to articles and data, making publishing science a more inclusive endeavor for all researchers.  It's a core part of our mission – to ensure that all findings with the potential to advance the physical sciences are presented, promoted, and permanently available as the building blocks of future discoveries.