From the Journal: Applied Physics Reviews
WASHINGTON, D.C., June 18, 2019 — Ever since the early days of the Wright brothers' wing-warping designs, powered human flight has taken inspirations from the animal world, and the same can be said for ship designs and marine animals. Researchers seek to explain the physics behind the evolution of locomotion — from some of Earth's earliest animals to today's cutting-edge ships and planes.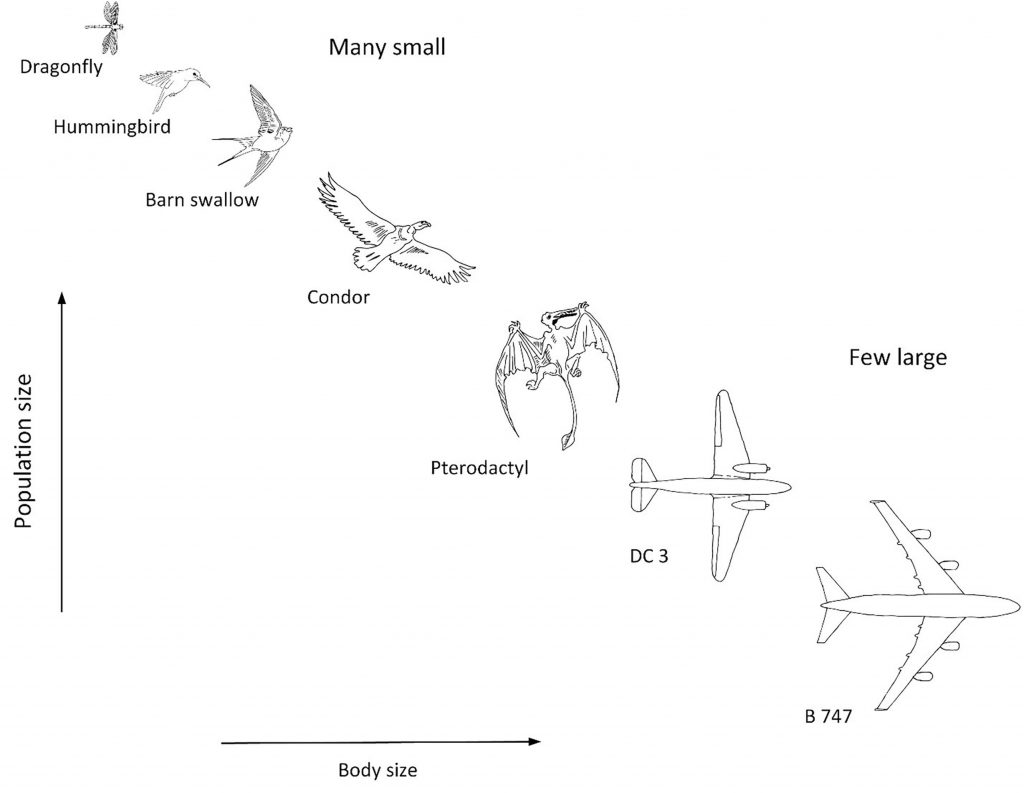 In a wide-spanning literature review, a group of researchers led by Adrian Bejan, a professor at Duke University, has found several mathematical similarities between the scaling up of aviation and marine transportation and the evolution of animals that can fly and/or swim.
Their conclusion is perhaps an obvious one: Bigger movers need bigger engines, or muscles, to travel farther distances, regardless of whether it is an animal or a machine.
"Contrary to what most people think, evolution is not monopolized by biology," he said. "It is a universal phenomenon and belongs in physics for that reason."
Bejan specializes in thermodynamics and has developed a physics principle called Constructal Law, which states that natural systems must evolve their configurations to facilitate flow. He has previously applied the theory to study topics such as snowflakes, river basins and the flow of commuters.
By deriving equations that relate features like fuel efficiency and size and shape, the group has concluded that the larger something is, the farther it is likely to travel throughout its life. This finding has held for boats, planes, fish and flying animals.
One parallel he and his colleagues have found is that a larger portion of an animal or machine is used for propulsion as it gets larger. The whale, for example, dedicates more of its body mass to its propulsive tail than the humble goldfish.
Bejan said he foresees aviation and maritime technology continuing to facilitate the growing flow of people and their belongings around the world — provided society can keep generating power.
"Vehicles are an extension of human locomotion," he said. "By keeping the physics of evolutionary processes in mind, we have the opportunity to fast forward our own technological evolution."
###
For more information:
Larry Frum
media@aip.org
301-209-3090
Article Title
The evolution of air and maritime transport
Authors
Adrian Bejan, Umit Gunes and Bahri Sahin
Author Affiliations
Duke University, Yildiz Technical University
---
Applied Physics Reviews
Applied Physics Reviews is the dedicated home for open access multidisciplinary research from and for the applied physics community. The journal publishes reviews of current research in applied physics.