Bo Wang, an expert in materials chemistry, appointed as AIP Publishing's first China-based Editor-in-Chief.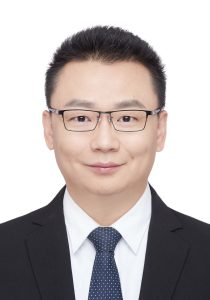 MELVILLE, N.Y., November 28, 2022 — AIP Publishing is pleased to announce the appointment of Dr. Bo Wang of the Beijing Institute of Technology as the new Editor-in-Chief of APL Materials. Wang will lead the journal as it expands to represent material science, materials chemistry, and materials physics more holistically.
"I am excited to lead APL Materials to be the top choice for materials researchers to present their original findings and significant advancement in diverse, topical issues within the field of materials science," said Wang. "Materials are the foundation of scientific and technological application and are indispensable as we move toward a prosperous and sustainable future."
Wang is a prominent researcher in the materials science community. He is Professor of Chemistry and the Vice President of the Beijing Institute of Technology, where he explores crystalline framework materials, such as metal-organic frameworks, to solve problems toward their practical applications. This involves balancing the material's stability and crystallinity and enhancing their processibility. He has published more than 110 peer-reviewed articles and been granted 20 patents in this area.
"Professor Wang is the perfect combination of visionary leader and high-profile researcher that APL Materials needs to grow alongside the needs of materials scientists around the globe," said Penelope Lewis, Chief Publishing Officer for AIP Publishing. "He is the ideal person to build on the strengths of this journal and encourage new authors and emerging fields."
Wang earned a bachelor's degree in Chemistry from Peking University, a master's degree in Materials Chemistry from the University of Michigan, and a Ph.D. in Chemistry from the University of California, Los Angeles. He worked as a Senior Research Scientist and project leader at the California NanoSystem Institute (CNSI) until moving to the Beijing Institute of Technology, where he is Professor of Chemistry and now leads advanced science and research development and international affairs as the university Vice President. He is also a standing committee member of the China Association for Science and Technology.
Launched in 2013 as a gold Open Access journal — enabling researchers to make their results accessible worldwide immediately, a factor of growing importance to this research community — APL Materials has risen to become a top materials science journal in its field.
As part of his vision for the journal, Wang believes APL Materials should both lean into and build upon its reputation as a global leader through increased topical diversity and vibrant, multidisciplinary editorial leadership — a crew tailor-made to match the growing materials science research community.
"I am excited to lead APL Materials and to join AIP Publishing, a world-renowned publisher with a great legacy," he said.
###
ABOUT AIP PUBLISHING
AIP Publishing is a wholly owned not-for-profit subsidiary of the American Institute of Physics (AIP). AIP Publishing's mission is to support the charitable, scientific, and educational purposes of AIP through scholarly publishing activities in the fields of the physical and related sciences on its own behalf and on behalf of our publishing partners to help them proactively advance their missions. https://publishing.aip.org/
ABOUT THE JOURNAL
APL Materials is an open access journal that features original research on significant topical issues within all areas of materials science.  See https://aip.scitation.org/journal/apm
###