AIP Publishing (AIPP) is pleased to announce the appointment of Alexandra (Alix) Vance as its new chief executive, effective August 1, 2020. AIP Publishing is a wholly owned but independently operated subsidiary of the American Institute of Physics (AIP), a 501(c)(3) membership corporation of scientific societies.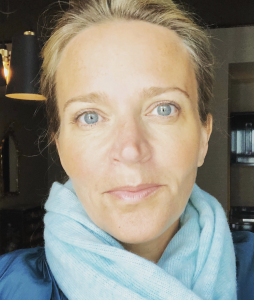 Vance comes to AIP Publishing after more than 20 years with academic, scholarly, and professional publishing organizations and, for the past nine years, has been CEO of GeoScienceWorld, a leading nonprofit primary and secondary publisher in the Earth Sciences and host of nearly 50 preeminent journals and 2,200 scholarly eBooks. She is a graduate of Wellesley College and has a master's degree in social work from Catholic University of America and post-graduate training in clinical psychotherapy.
As CEO, Vance will be responsible for the overall operation and day-to-day management of AIP Publishing. The publishing company will continue its founding purpose to support the charitable, scientific and educational purposes of AIP through scholarly publishing activities in the fields of the physical and related sciences on its own behalf and on behalf of AIP's Member Societies and other publishing partners.
Vance is looking forward to joining AIP Publishing, an organization, she said, that brings unparalleled value to physics and the broader physical sciences community.
"My aim is to ensure that AIP Publishing and AIP are at the forefront of the next developments in scientific publishing and the application of data and customer-centric services," Vance said. "We will continue to be essential and impactful partners for future generations of physicists and physical scientists by harnessing the vision of the Board of Managers, staff, and community."
In addition to her role with AIP Publishing, Vance serves on the board of directors for CHORUS, an organization focused on advancing public access to research.
David Helfand, chair of the AIP Publishing Board of Managers and AIP Board of Directors, said Vance has demonstrated considerable creativity in her previous positions and led innovations in the area of data and services with those organizations.
"We are delighted that Alix has agreed to become the second CEO of AIP Publishing," Helfand said. "She brings outstanding leadership skills and a set of accomplishments at GeoScienceWorld in both society publishing and text/data mining applications that she will apply at AIPP to enhance our standing as a leading publisher and innovator in the physical sciences."
"I am excited about Alix's appointment as CEO of AIP Publishing and welcome her to the AIP community. I look forward to working with her on continuing to strengthen the relationship between our publishing arm and AIP," said Michael Moloney, CEO of AIP. "With her leadership, AIP and AIP Publishing will continue to fulfill our joint missions of advancing the physical sciences, by being at the cutting edge of scholarly publishing, continuing to support our Member Societies and our author and reader communities, and remaining adaptive and responsive to the rapidly evolving physical sciences enterprise."
Vance will step into the leadership role after current CEO John Haynes announced in October 2019 that he planned to step down. He has remained at the helm while the AIP Publishing Board of Managers selected his successor and will step down on May 31, 2020.
"John Haynes has been an outstanding inaugural leader for AIP Publishing since its inception in 2013, and we wish him well as he returns to the UK for his next adventure," Helfand said.
Roy Levenson, chief financial officer for AIP Publishing, will be the interim CEO until Vance arrives in August.
ABOUT AIP PUBLISHING
AIP Publishing provides the global physical sciences community with a comprehensive collection of highly cited, peer-reviewed scientific information. Accessed by researchers at nearly 4000 institutions worldwide, AIP Publishing's portfolio includes prestigious titles such as Applied Physics Reviews, Applied Physics Letters, Journal of Applied Physics and The Journal of Chemical Physics, and the AIP Conference Proceedings series. AIP Publishing also publishes on behalf of several of AIP's Member Societies and other publishing partners. AIP Publishing's goals and core activities include advancing the physical sciences as publisher of leading research journals and conference proceedings and advancing the AIP Member Societies by providing efficient publishing services and systems for essential society functions.
ABOUT AIP
The American Institute of Physics (AIP) is a 501(c)(3) membership corporation of scientific societies. AIP pursues its mission—to advance, promote, and serve the physical sciences for the benefit of humanity—with a unifying voice of strength from diversity.  In its role as a federation, AIP advances the success of its Member Societies by providing the means to pool, coordinate, and leverage their diverse expertise and contributions in pursuit of a shared goal of advancing the physical sciences in the research enterprise, in the economy, in education, and in society. In its role as an institute, AIP operates as a center of excellence using policy analysis, social science, and historical research to promote future progress in the physical sciences.