AVS Quantum Science, co-published by AIP Publishing and AVS, is now in its fourth year of publication. From the start, editors and staff at the journal were committed to providing the highest possible degree of support to our authors and their papers. A year ago, we checked in with some authors to see how we measured up (quite well it turned out!), and today we're happy to follow up and share some more examples of the excellent work being published in AVS Quantum Science.
Here, authors of recent articles discuss the content of their work and their personal experience of publishing with us, in their own words.
Fluctuation theorems with retrodiction rather than reverse processes
Clive Cenxin Aw, Francesco Buscemi, Valerio Scarani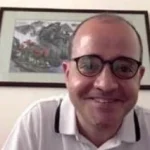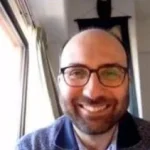 Valerio Scarani and Francesco Buscemi: In the paper "Fluctuation theorems with retrodiction rather than reverse processes" we propose an alternative narrative to derive fluctuation relations in statistical mechanics, arguing that the second law of thermodynamics is not so much about physics as it is about logic. Our approach offers a straightforward explanation to the many paradoxes and misunderstandings related to the idea of "irreversibility" in statistical mechanics.
Our experience with the journal was very positive. The editors were quick to help us with some technical glitches we encountered, and we appreciate their efforts to promote our work on various social media platforms.
A passively pumped vacuum package sustaining cold atoms for more than 200 days
Bethany J. Little, Gregory W. Hoth, Justin Christensen, Chuck Walker, Dennis J. De Smet, Grant W. Biedermann,  Jongmin Lee, and  Peter D. D. Schwindt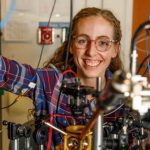 Bethany Little: The compact vacuum system demonstrated in our paper does not require ion pumps to sustain vacuum pressures suitable for cold-atom physics. This is a significant step toward taking quantum sensors out of the laboratory and into the "real world," where there are numerous applications ranging from navigation to civil engineering.
We chose AVS because our results represent a technical advance that is driven by a longstanding challenge within the quantum metrology community.  The cross-disciplinary focus of the journal is ideal for getting the word out to the many research areas that would benefit from our work. Our experience with AVS Quantum Science was positive, and we appreciated the amount of work they put into promoting our paper through a Scilight and as a Featured Article.
Exploring a quantum-information-relevant magnonic material: Ultralow damping at low temperature in the organic ferrimagnet V[TCNE]x
H. Yusuf, M. Chilcote,  D. R. Candido,  S. Kurfman, D. S. Cormode, Y. Lu,  M. E. Flatté, and  E. Johnston-Halperin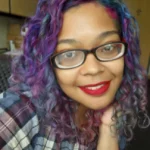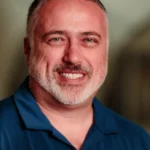 Huma Yusuf and Dr. Ezekiel Johnston-Halperin: Our research highlights the first systematic study of low-temperature magnetization dynamics of the molecule-based ferrimagnet vanadium tetracyanoethyle (V[TCNE]x~2) with implications for its utility in low-temperature microwave applications, such as those emerging in the field of quantum information science and technology.
We chose to publish with AVS Quantum Science due to its solid commitment to encouraging an interdisciplinary approach to quantum science, which makes for a perfect platform for showcasing results like ours whose impact ranges from fundamental physics to materials science, to device applications. Our experience has been very positive, including quick feedback from both editors and reviewers.
A perspective on industrial quantum networks
Stephen F. Bush, William A. Challener, Guillaume Mantelet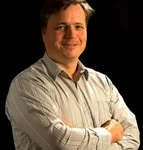 Stephen F. Bush: Our paper, "A perspective on industrial quantum networks," examines how industry is preparing to build and evaluate quantum networks that enable physics-based, information-theoretically secure communication, more powerful quantum computers by enabling more qubits to efficiently interconnect, and improved quantum sensing
We were impressed with the enthusiasm and dedication of the journal staff to encourage us to write this paper. There is less incentive to publish in industry (versus academia), however, the journal staff made it an easy and fun process while ensuring high quality.
Hua Guan, Baolin Zhang, Huaqing Zhang, Yao Huang, Yanmei Hao, Mengyan Zeng, and Kelin Gao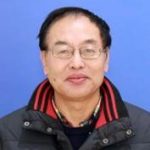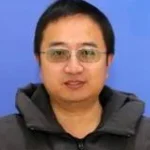 Kelin Gao and Hua Guan: In this review, we presented some recently improvements and applications of the 40Ca+ optical clocks. These works are valuable to make the 40Ca+ optical clocks as the reference of time or frequency in the future.
The editors and reviewers were very professional and the review process was helpful and fast.