APL Machine Learning: Now Open for Submissions

Focus & Coverage | Editorial Policies | Format & Content | Review Process
Data Availability & Reporting Standards | Editorial Team | Editorial Advisory Board | Subscribe to our Newsletter
Focus & Coverage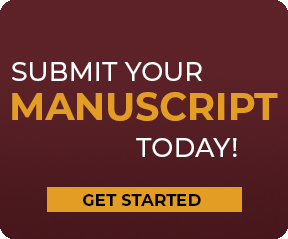 APL Machine Learning features vibrant and timely research for two communities: researchers who use machine learning (ML) and data-driven approaches for physical sciences and related disciplines, and researchers from these disciplines who work on novel concepts, including materials, devices, systems, and algorithms relevant for the development of better ML and AI technologies. The journal also considers research that substantially describes quantitative models and theories, especially if the research is validated with experimental results.
Click on each section of the infographic below to find out more.


Topics include, but are not limited to:
ML (machine learning) for AP (applied physics):
AP (applied physics) for ML (machine learning):

Scientific ML
Interpretable ML for scientific discovery
ML-led physics-aware predictive models
ML-led techniques and approaches for applications in physics, engineering, chemistry, biology, pharmacy, medicine
Novel frameworks for data-driven or ML-led approaches for discovery of novel materials & molecules (or novel properties)
ML-led techniques in atomistic/molecular simulations
Data-driven empirical models
ML-led high-throughput techniques
Experimental studies for validation of ML-led models
Platforms, tools and infrastructure enabling machine learning for applied physics

Materials, devices and systems for ML/AI accelerators
Neuromorphic materials, devices and systems
Materials, devices and systems for non-Von Neumann and unconventional computing
Multi-modal (electrical, optical, thermal) intelligent materials, devices and systems
Brain-inspired artificial systems
Energy-efficient and computationally efficient AI/ML systems
Editorial Policies
Criteria for Publication
APL Machine Learning considers manuscripts for publication that meet the following criteria:
Contain high-quality original and novel research
Present research that is timely and has significant potential to advance the field
Report results that are well supported by appropriate data, methods, and analysis
Describe research that is of interest to the broad machine learning in the applied physics community
Language Standard:
It is the authors' responsibility to ensure that manuscripts are written clearly. A manuscript can be rejected if the scientific meaning is unclear due to poor English. Manuscripts that do not meet APL Machine Learning's language standard will be returned to the authors for rewrite before peer review, during the review process and/or if provisionally accepted pending language editing.
Because good science has no value unless it is clearly communicated, AIP Publishing recommends that authors use AIPP Author Services to improve the quality of your paper's written English. AIPP Author Services was developed in line with our commitment to diversity, equity and inclusion for all authors. Using this service ensures that your paper will be free of language deficiencies, so editors and reviewers will be able to fully understand your research during the review process. A native English-speaking subject matter expert of AIP Author Services will correct spelling, grammar and punctuation and verify the use and consistency of technical terms and content in your paper. Note that this is not a requirement or a guarantee of acceptance for review or publication.
Format & Content
APL Machine Learning publishes an original research manuscript in the format of an Article. We also publish Reviews and Perspectives.
Articles contain novel and significant findings relevant to the majority of researchers in the field. The timeliness, relevance of the research, and clarity of presentation are important factors that we consider when evaluating Article submissions.
Although there is no length limit, manuscripts should be as concise as possible and present a clear description of the research. As a guideline, the main text of an Article (excluding title and references) should contain approximately 3500 words. Articles should include sufficient experimental information to allow other researchers to reproduce the reported results. Authors may include supplementary material, including video or other multimedia files. In all cases, the editors decide whether the length of an article is appropriate for the information presented.
Reviews published in APL Machine Learning are succinct overviews that detail recent progress in topics covered by the journal's scope. Reviews are by invitation only and should be written in a way that enhances or introduces the work to researchers in the field.
Perspectives cover emerging topics or highlight a recent discovery. They provide a forward-looking discussion on the direction of a particular sub-field. Perspectives differ from Reviews in that they can present personal viewpoints from leaders in the field. These are by invitation only.
Tutorials have a strong educational focus and are meant to provide an overview of the fundamental principles and techniques which are important within a given field or sub-field. These articles should be particularly useful for students and/or senior researchers looking to increase their understanding of a field that is new to them. These are by invitation only.
Review Process
The editor-in-chief, aided by the associate editors, is responsible for the content and editorial matters related to APL Machine Learning. To identify papers that meet the journal's publication standards, the editors initially screen all submitted manuscripts. Manuscripts that pass the screening are evaluated by expert referees. Generally, two referees are sought, but decisions on publication may be made with additional reviews if required. Generally, we decide whether to publish a manuscript after one or two rounds of review. We will allow additional reviews if deemed necessary by the editors.
Data Availability & Reporting Standards
AIP Publishing believes that science should be shared as widely as possible, and we actively support sustainable models of access to research that ensure the permanence, discoverability, and reuse of published work. All data, methods, and models should be well documented and described either in the main text of the article or supporting information to provide the research community with enough transparency and detail to effectively replicate the findings.
APL Machine Learning requires that authors make any data, code, and additional supplementary material publicly available on a repository of the author's choosing. Any reasons that the material cannot be made available to the readers should be disclosed to the editors at the time of submission.
Editorial Team
Adnan Mehonic
Editor-in-Chief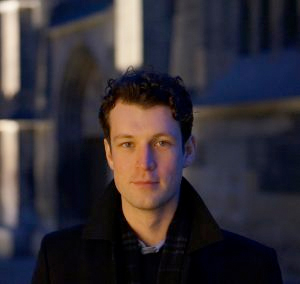 Adnan Mehonic is a lecturer (assistant professor) in nanoelectronics and Royal Academy of Engineering Research Fellow at the Department of Electronic and Electrical Engineering, University College London. He has authored more than 100 journal publications and international conference proceedings on memristive technologies, energy-efficient AI and neuromorphic systems. He is the inventor of numerous international patents and co-founder of a spinout company ("IntrinSic Semiconductor Technology). In 2021 he received the MIT's Technology Review's The 35 Innovators Under 35 award, recognising him among 35 exceptionally talented technologists whose work has great potential to transform the world. His work includes co-designing functional materials, devices, circuits, and algorithms to enable energy-efficient on-chip implementation of machine learning/artificial intelligence.
Jason K. Eshraghian
Associate Editor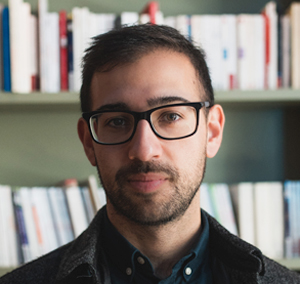 Jason K. Eshraghian is an Assistant Professor with the Department of Electrical and Computer Engineering, University of California, Santa Cruz. Prior to that, he was a Fulbright Post-Doctoral Fellow with the University of Michigan. His research interests include neuromorphic computing, spiking neural networks, and in-memory computing accelerators. He was awarded several IEEE Best Paper and Live Demo Awards, and is the developer of snnTorch, a widely used Python library for training and modeling spiking neural networks.
Shijing Sun
Associate Editor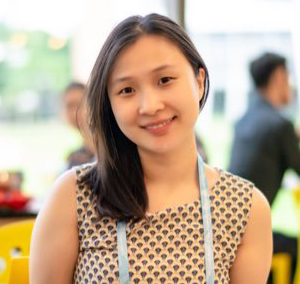 Shjijing Sun is a senior research scientist at Energy & Materials Division, Toyota Research Institute (TRI). Her research lies in materials informatics, energy technologies, and scientific ML. She has published over 50 papers and six conference proceedings. Before joining TRI, she was a research scientist at MIT leading projects on accelerated materials development by combining high-throughput experiments and machine learning.
Yuchao Yang
Associate Editor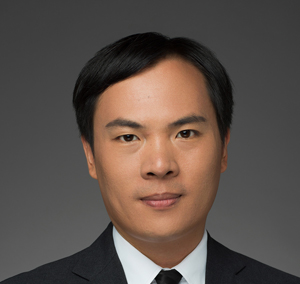 Yuchao Yang is Professor with tenure at School of Integrated Circuits, Peking University. He also serves as Director of Center for Brain Inspired Chips. His research interests include memristors, neuromorphic computing, and in-memory computing chips. He has published over 120 papers, as well as 5 book chapters. He was invited to give over 40 keynote/invited talks at international conferences and serves as TPC chair or member for 9 international conferences. He is a recipient of the Qiu Shi Outstanding Young Scholar Award, Wiley Young Researcher Award, MIT Technology Review Innovators Under 35 in China, and the EXPLORER PRIZE. He was recognized as Highly Cited Chinese Researchers by Elsevier in 2020 and 2021.
Jie Xu
Associate Editor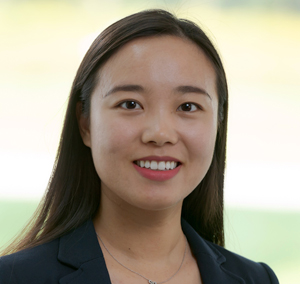 Jie Xu is an Assistant Scientist at Argonne National Lab since 2018, and a CASE Affiliated Scientist at the University of Chicago. Her research focuses on developing an AI-integrated automated laboratory to accelerate the discovery of a new class of polymer-based electronic materials that are flexible, stretchable, durable, degradable, and easy-to-manufacture for our future electronics. She received the MRS Postdoctoral Award and is named to the MIT Technology Review's list of Innovators Under 35 (TR35 Global List) and the Newsweek list of America's Greatest Disruptors as a budding disruptor.
Editorial Advisory Board
Gina Adam (George Washington University, USA)
Markus Buehler (Massachusetts Institute of Technology, USA)
Maria K. Chan (Argonne National Laboratory, USA)
Bingqing Cheng (Institute of Science and Technology Austria (IST Austria), Austria)
Volker Deringer (Oxford University, UK)
Rohit John (ETH Zurich, Switzerland)
Woei Ming (Steve) Lee (Australian National University, Australia)
Can Li (The University of Hong Kong, Hong Kong)
Mingda Li (Massachusetts Institute of Technology, USA)
Danijela Markovic (Chargé de Recherche au CNRS, France)
Gianluca Milano (Istituto Nazionale di Ricerca Metrologica (INRiM), Italy)
Raghavan Nagarajan (Singapore University of Technology and Design (SUTD), Singapore)
Alex Serb (The University of Edinburgh, UK)
Cory Simon (Oregon State University, USA)
Taylor Sparks (University of Utah, USA)
Sabina Spiga (CNR-IMM, Italy)
Milica Todorović (University of Turku, Finland)
Ilia Valov (Research Centre Jülich, Germany)
Xiaonan Wang (National University of Singapore (NUS), Singapore)
Zhongrui Wang (The University of Hong Kong, Hong Kong)
Qian Yang (University of Connecticut, USA)
Kedar Hippalgaonkar (Nanyang Technological University, Singapore)